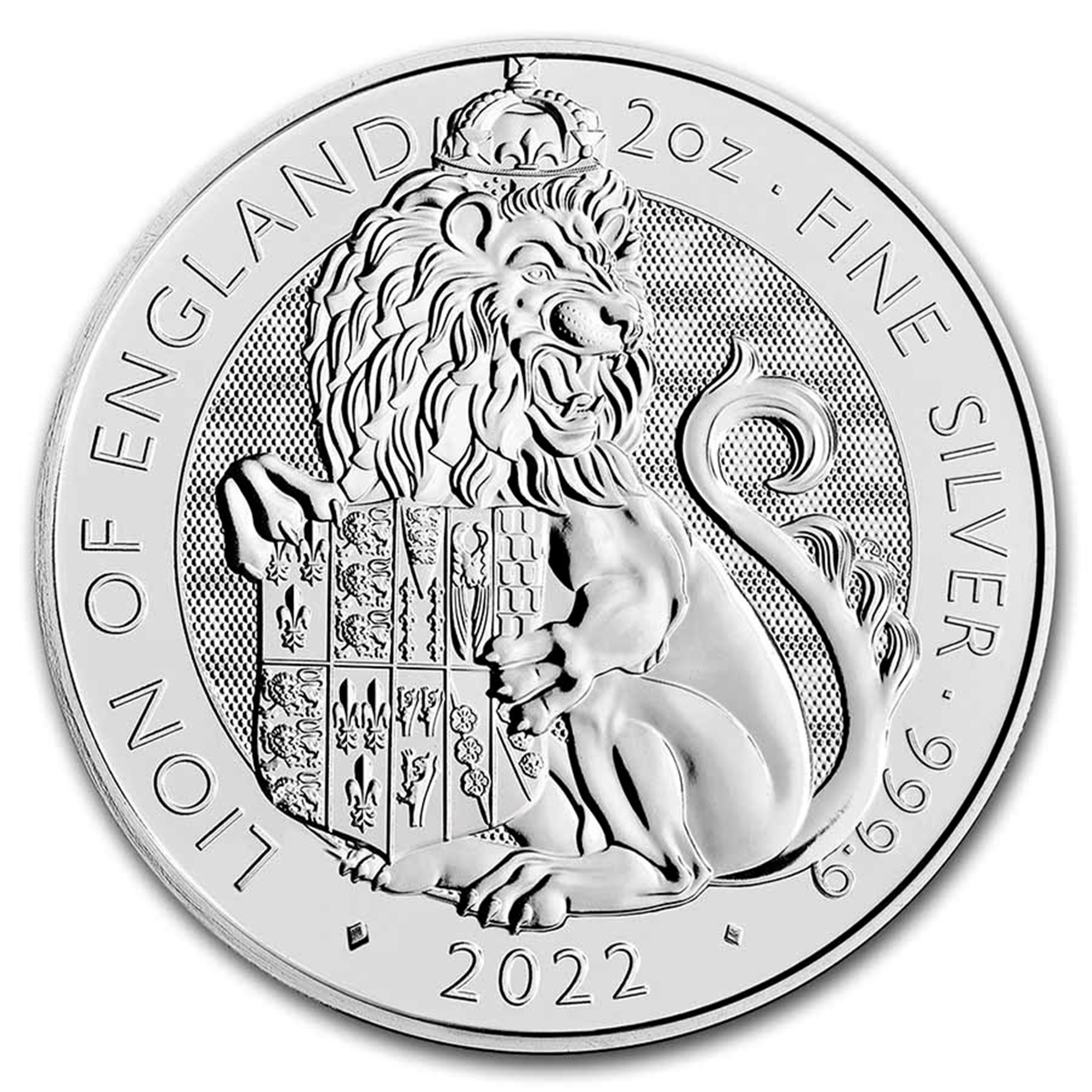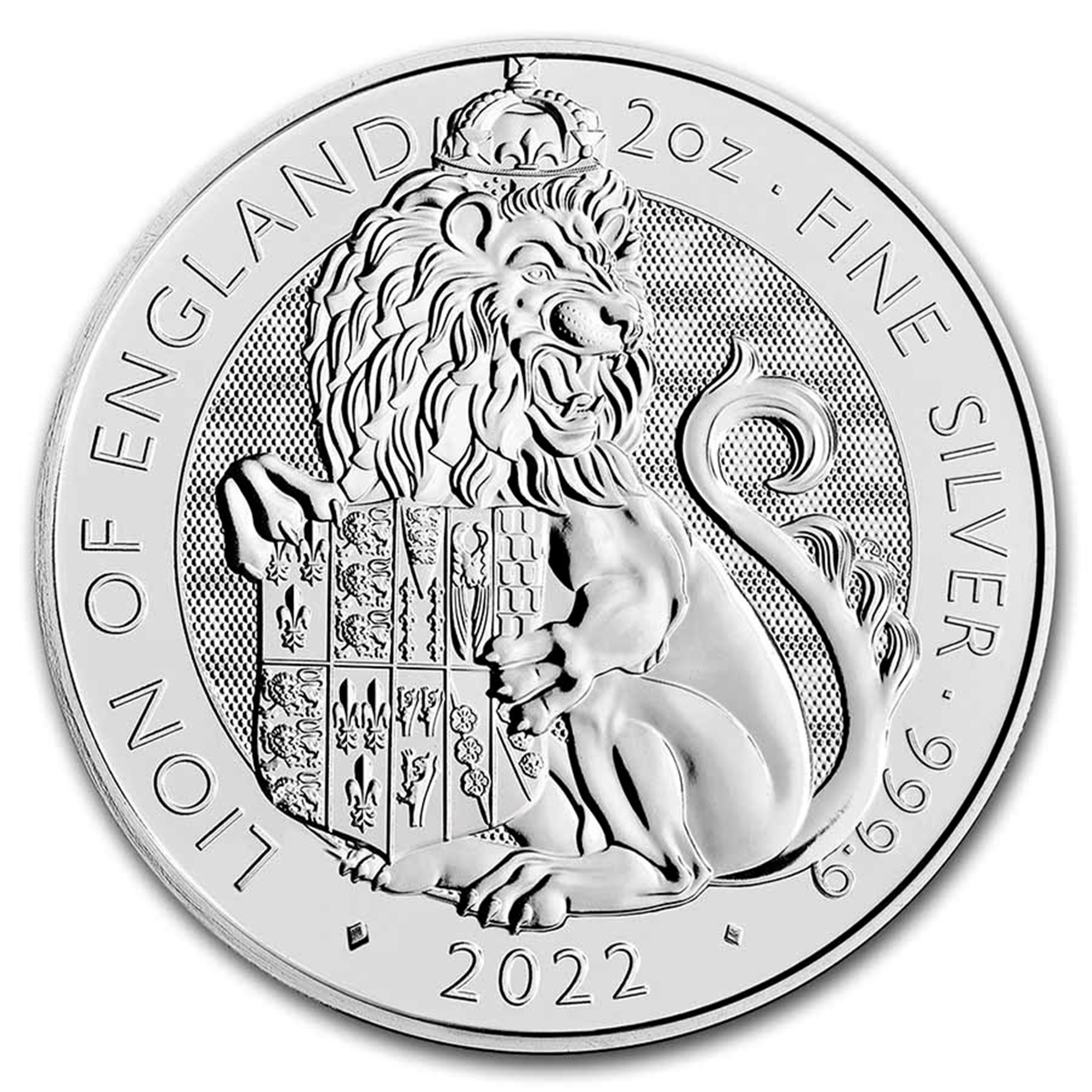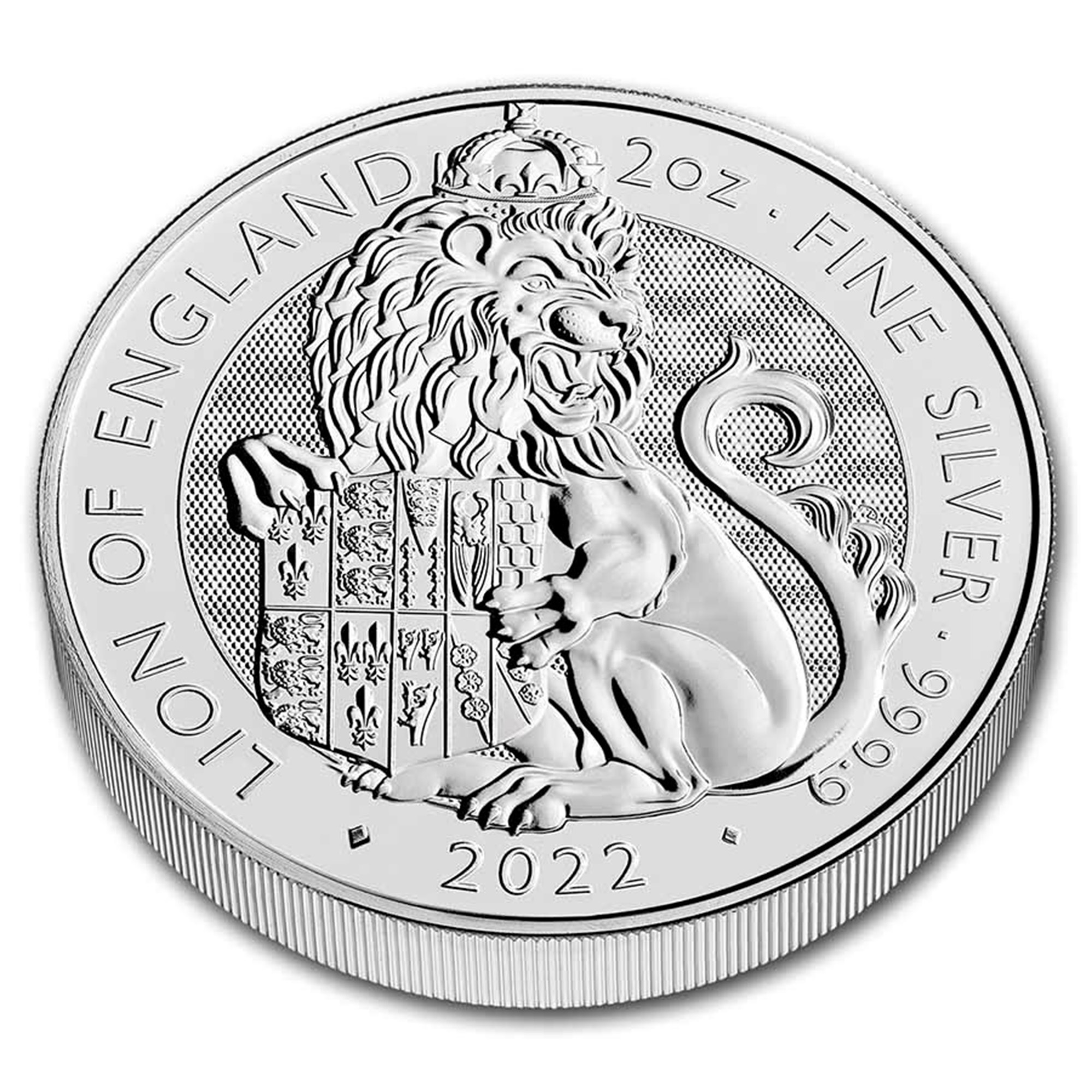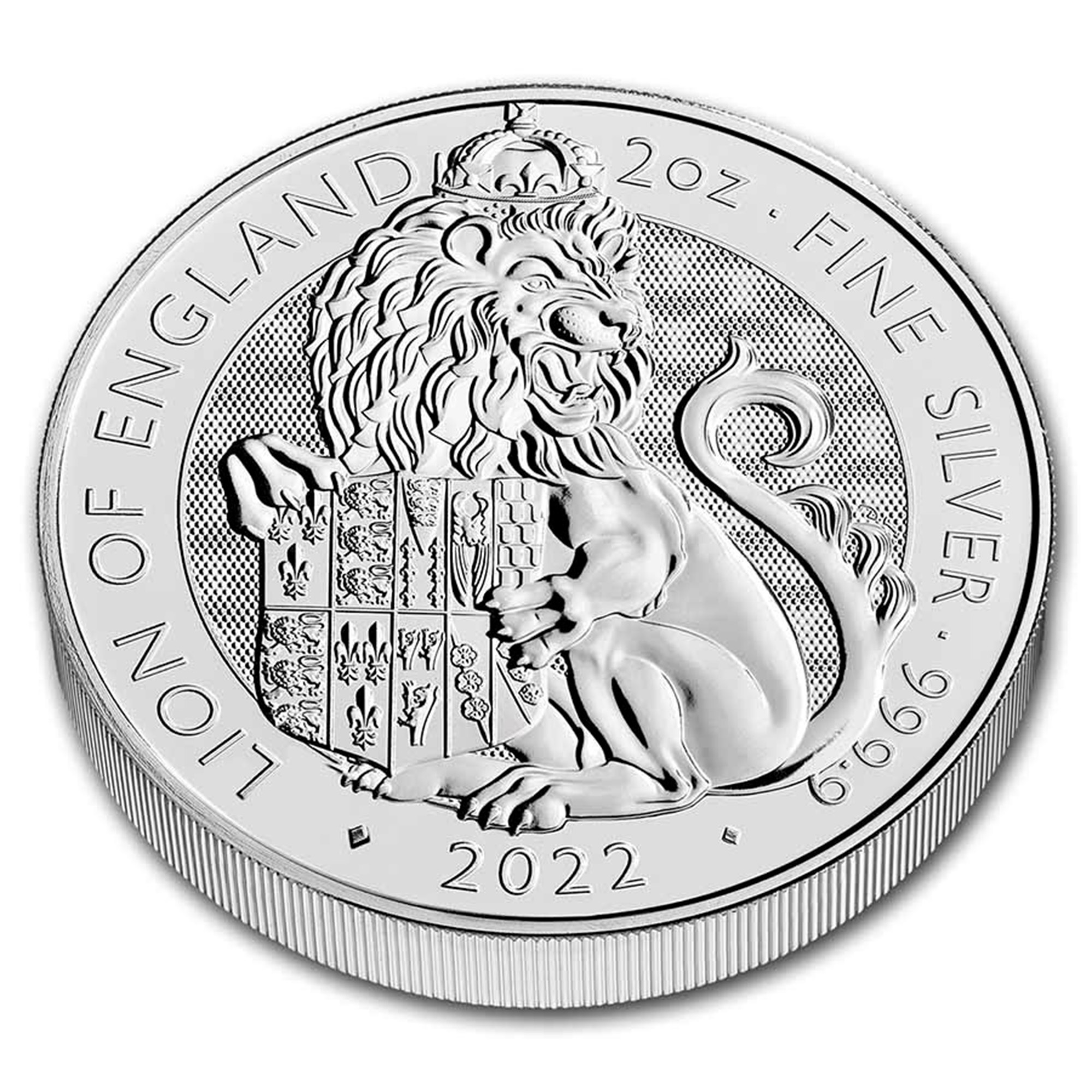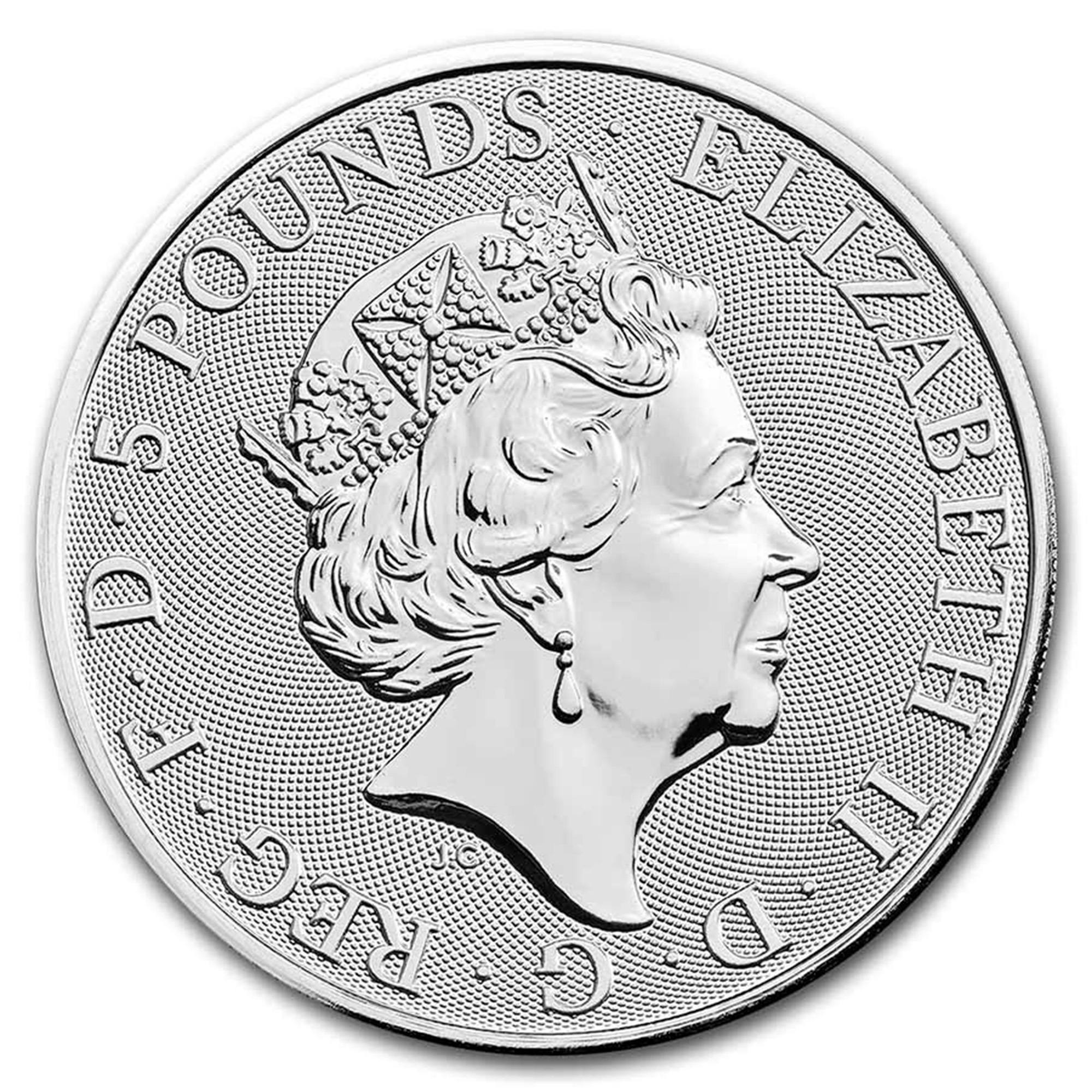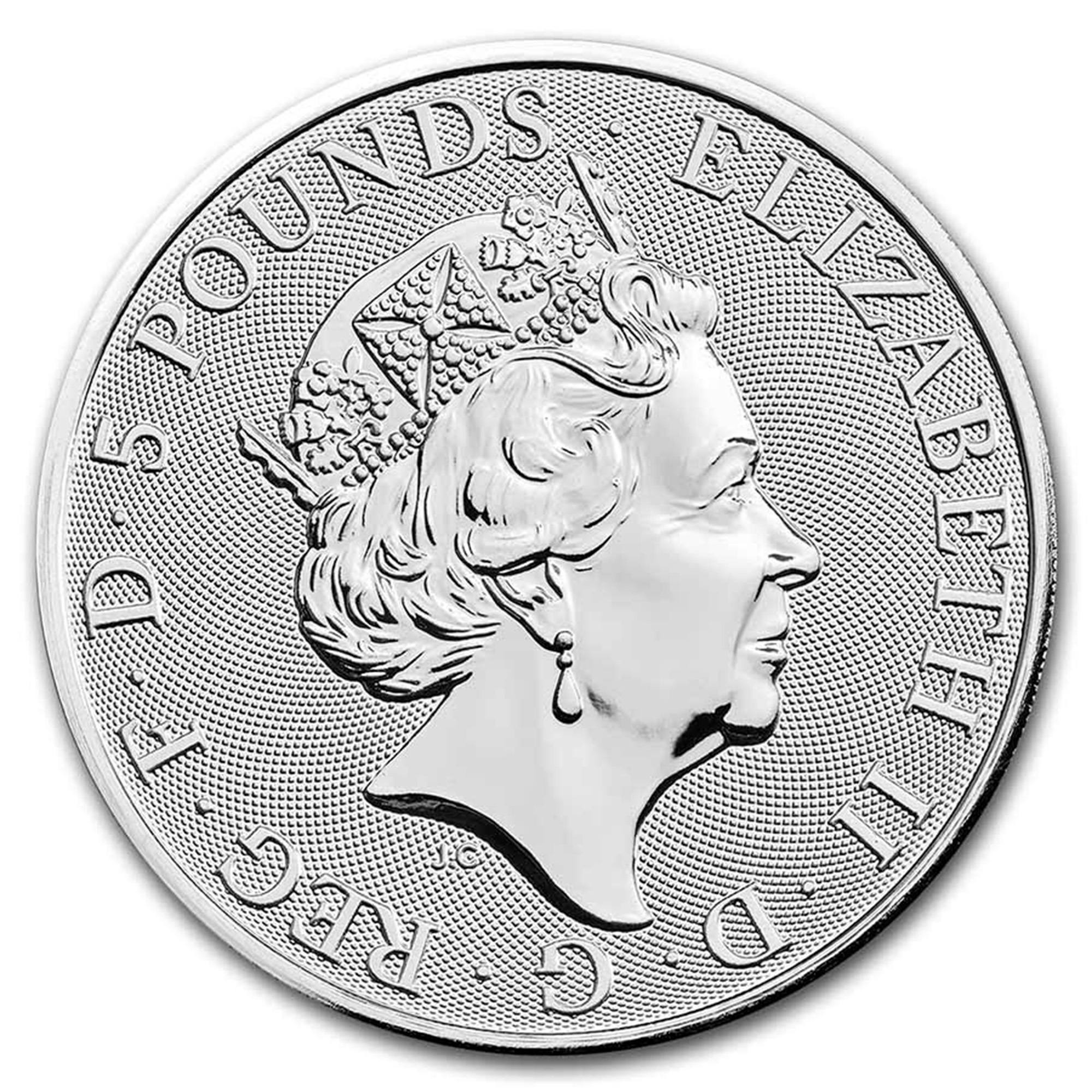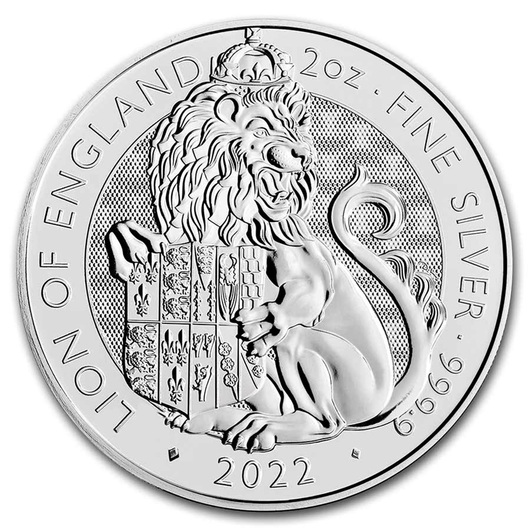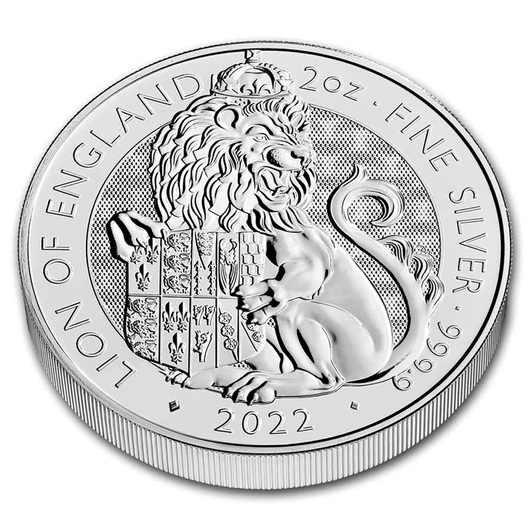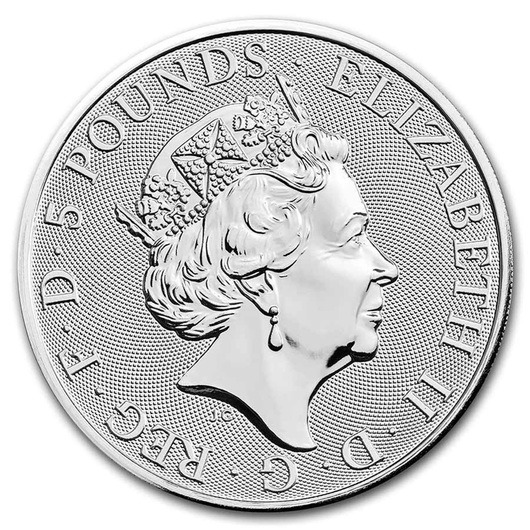 2022 2oz Great Britain Tudor Beats Silver Lion Of England Coin
SKU: 101526
AVAILABILITY: AVAILABLE
---
---
| QUANTITY | BANK TRANSFER | CREDIT CARD |
| --- | --- | --- |
$91.15
This item does not attract GST
Buy back price: AU
The above prices may vary from our actual buyback prices due to our inventory position. All buybacks must be tested and authenticated in person before any quoted price is locked in and confirmed.
The Royal Tudor Beasts series of coins, honouring England's royal family, now includes a bullion coin featuring the Lion of England. This addition to the series makes a great addition to any royal collection.
Coin Highlights:

Contains 2 oz of .9999 fine Silver.
Housed in protective packaging.
Obverse: Displays an effigy of Her Majesty Queen Elizabeth II with the face value of 5 pounds.
Reverse: Created by David Lawrence, the design showcases the Lion of England growling with claws out and an impressive mane with a royal crown.
Sovereign coin minted by The Royal Mint and backed by the British government.
The Royal Tudor Beasts Collection
The Royal Mint has launched a collection to celebrate England's royal heritage: The Royal Tudor Beasts Series. This series is focused on the heraldic beasts that were prominent during Henry VIII's reign and includes The Seymour Panther, The Lion of England, The Bull of Clarence, The Tudor Dragon, The Greyhound of Richmond, The Royal Dragon, The Yale of Beaufort, The Seymour Unicorn, The Queen's Panther and The Queen's Lion.
2022 GB 2 oz Silver Royal Tudor Beasts The Lion of England

The lion of England, an emblem of courage and pride and a symbol of royalty, first appears on a coat of arms on a shield bearing the arms of King Henry VIII at Hampton Court Palace. The coat bears the arms of Henry VIII with those of his third wife, Jane Seymour, between them. This is meant to represent the union and love between them.
| | |
| --- | --- |
| Grade: | Uncirculated |
| Denomination: | 5 Pound |
| Purity: | 99.9% |
| Series: | Tudor Beasts |
| Manufacturer: | Royal Mint |
| Country: | United Kingdom |
| Year: | 2022 |
| Product Class: | Silver |