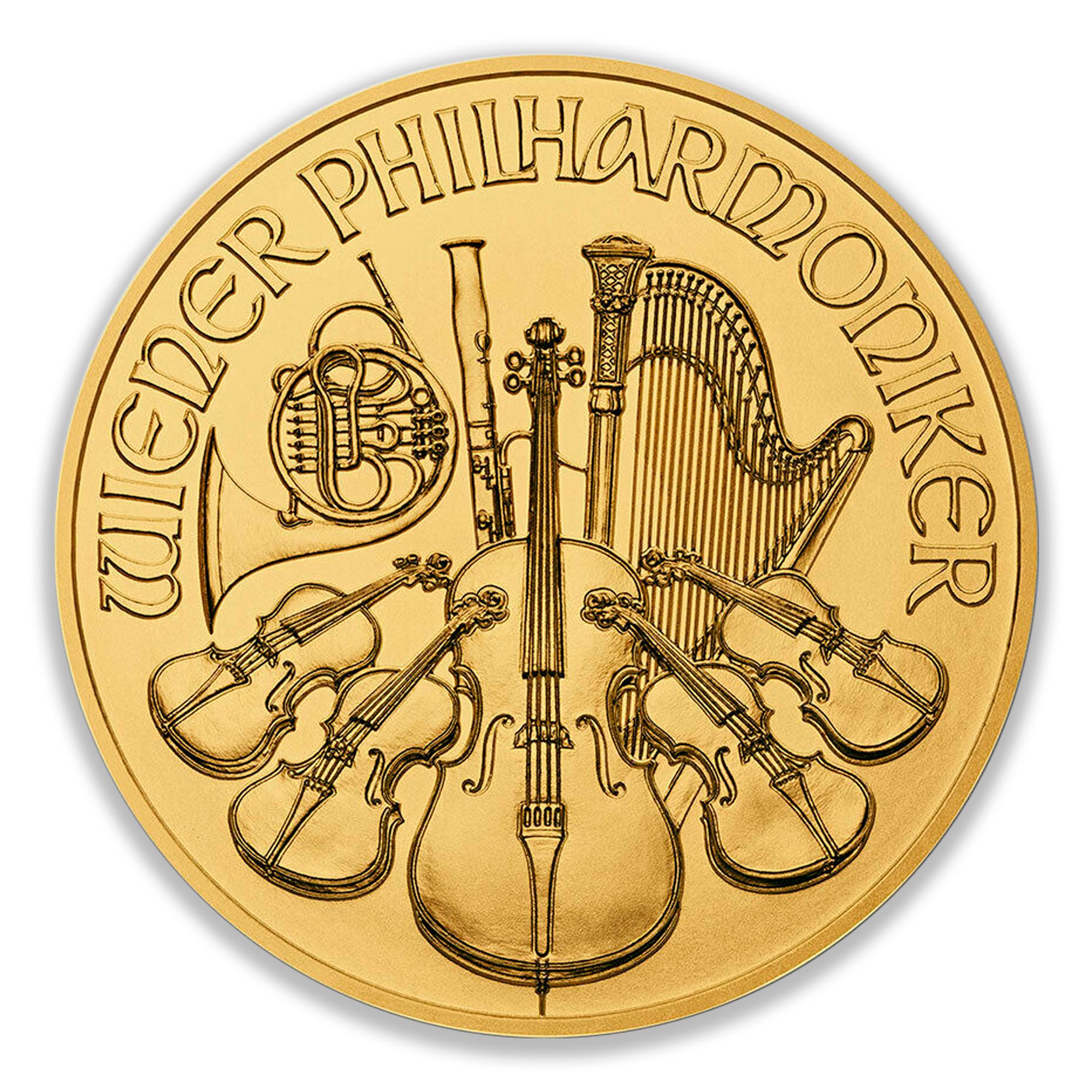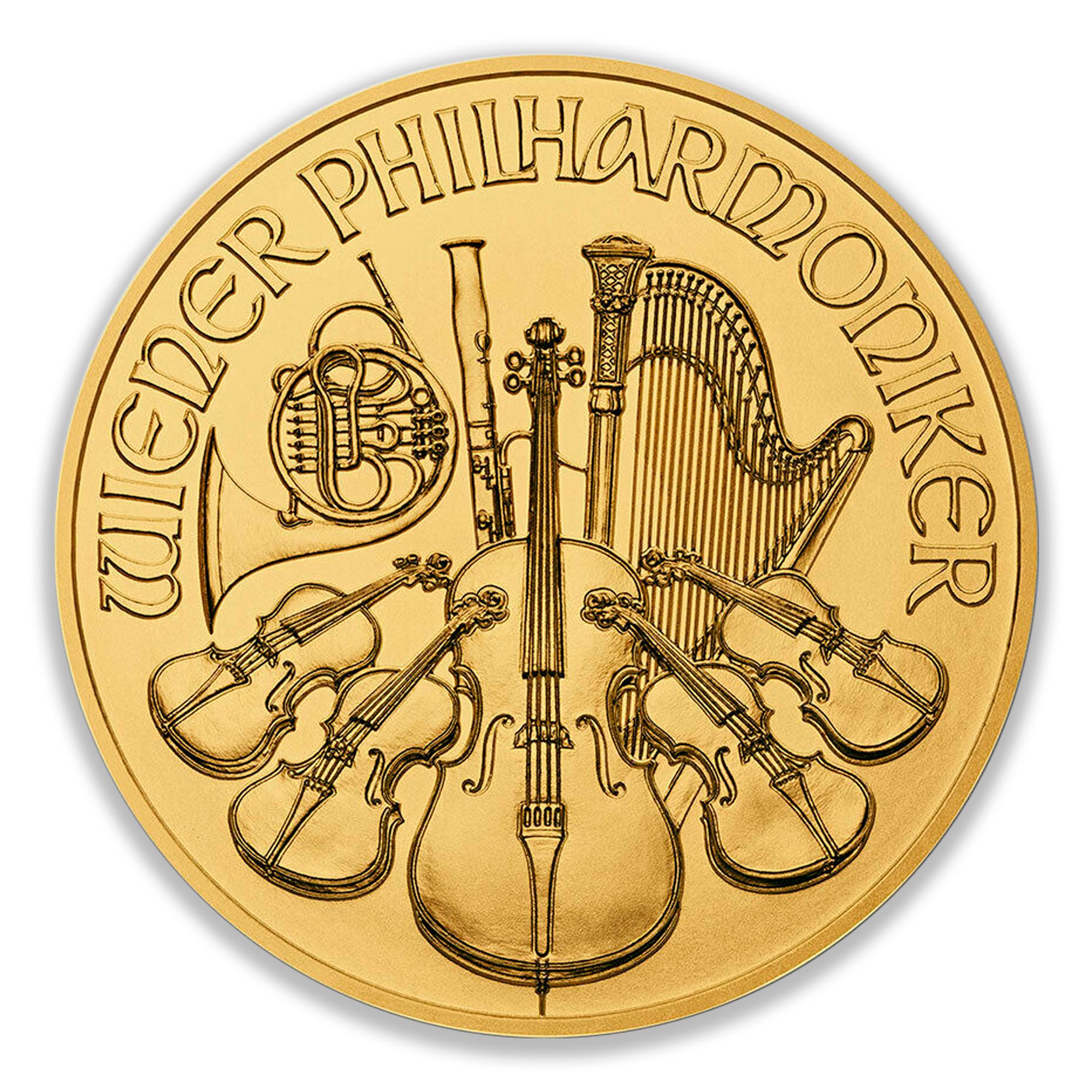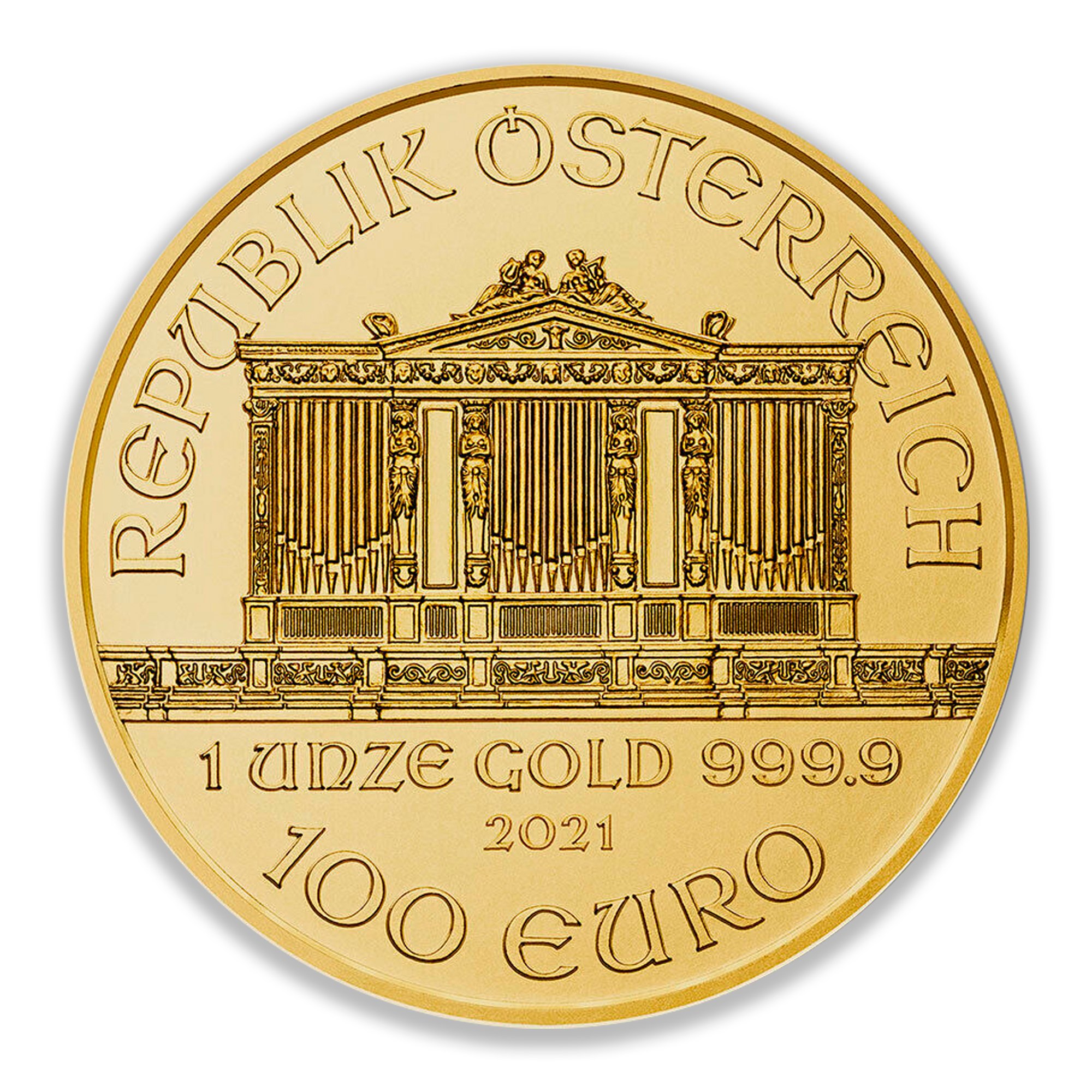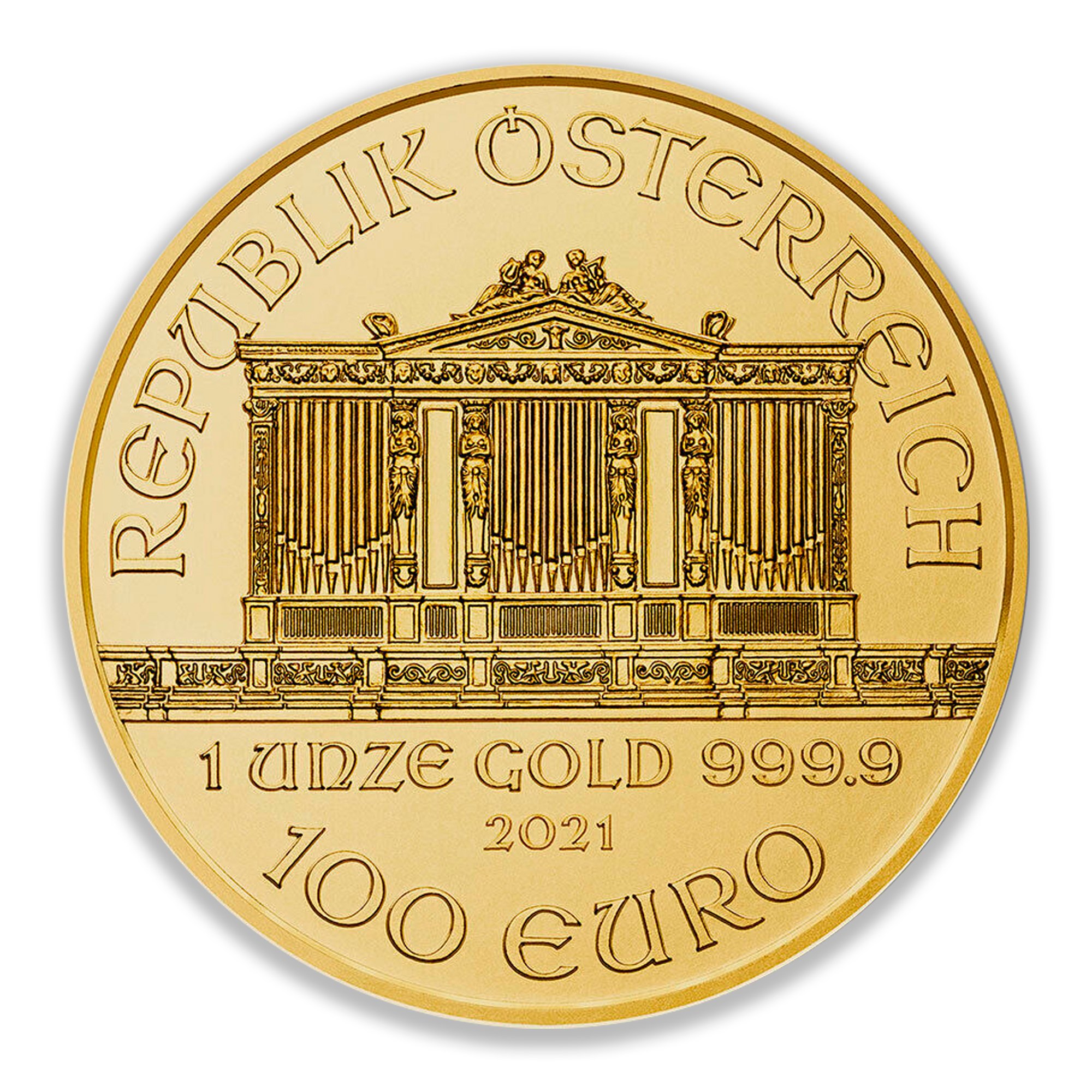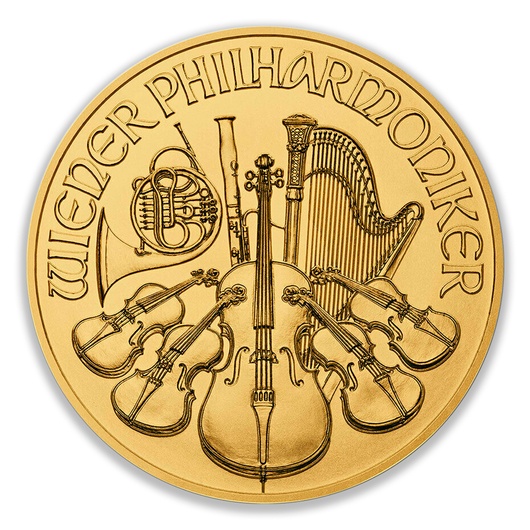 Coins
2021 1oz Austrian Philharmonic Gold Coin
SKU: 101468
AVAILABILITY: OUT OF STOCK
---
| QUANTITY | BANK TRANSFER | CREDIT CARD |
| --- | --- | --- |
3203.21
This item does not attract GST
Buy back price:
The above prices may vary from our actual buyback prices due to our inventory position. All buybacks must be tested and authenticated in person before any quoted price is locked in and confirmed.
Overview
The 2021 Austrian Philharmonic Gold coin, 1 oz Gold Philharmonic coins embody two themes common to humanity: music and beauty. Both sides of the coin feature musical instruments that not only represent music in general but also pay homage to the world-renowned Vienna Philharmonic Orchestra.
Gold Philharmonic Series
First minted in 1989, The Austrian Philharmonic were created as a tribute to the renowned Vienna Philharmonic, one of the world's most well-known orchestras. This coin was minted with a face value of 2,000 schillings until it was changed to €100 in 2002.

Gold Philharmonic Design
Since its inception, the Gold Philharmonic has retained a depiction of the great pipe organ in the Vienna Musikverein's Golden Hall on the obverse and an array of instruments including the cello, violin, harp, Vienna horn, and bassoon on the reverse.
Delivery cost will be calculated at checkout
| | |
| --- | --- |
| Purity: | 99.99% |
| Series: | Philharmonic |
| Manufacturer: | Austrian Mint |
| Country: | Austria |
| Year: | 2021 |
| Product Class: | Gold |