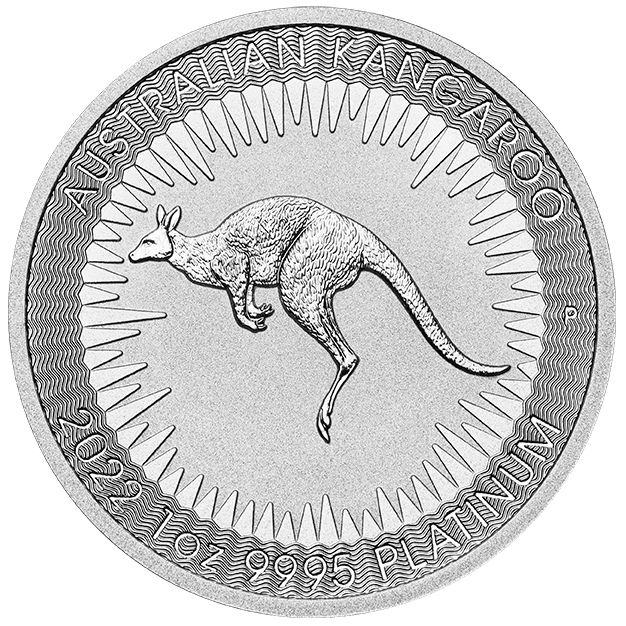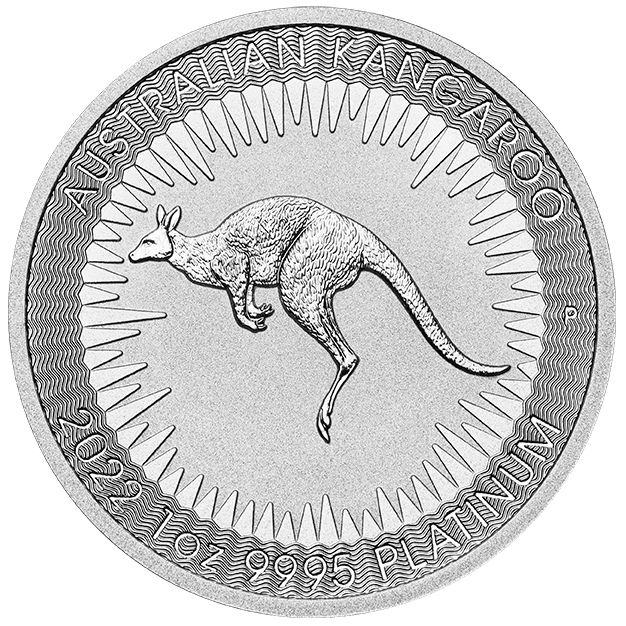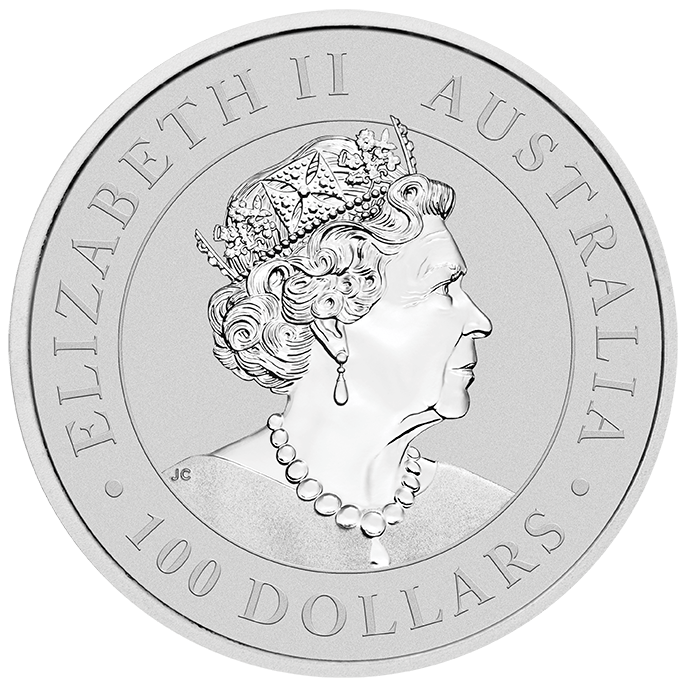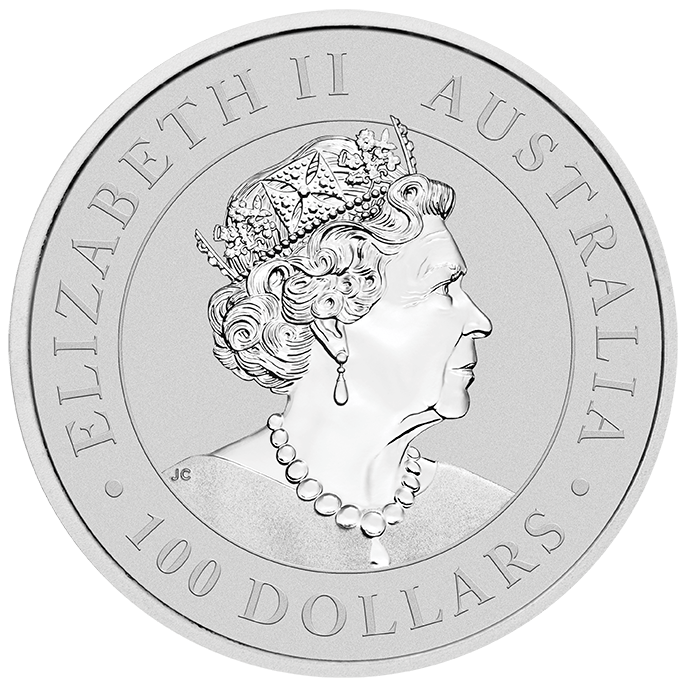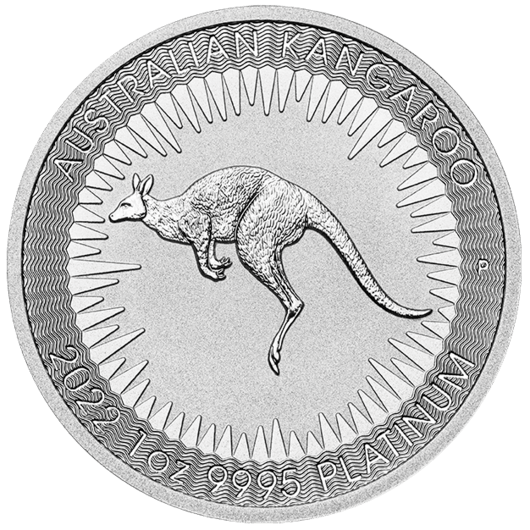 2022 1oz Perth Mint Platinum Kangaroo Coin
SKU: 101503
AVAILABILITY: AVAILABLE
---
---
| QUANTITY | BANK TRANSFER | CREDIT CARD |
| --- | --- | --- |
$1,495.87
This item does not attract GST
Buy back price: AU
The above prices may vary from our actual buyback prices due to our inventory position. All buybacks must be tested and authenticated in person before any quoted price is locked in and confirmed.
2022 1oz Perth Mint Platinum Kangaroo Coin

The Australian kangaroo is a large marsupial endemic to Australia. Identified by its muscular tail, strong back legs, large feet, short fur, and long, pointed ears, the animal has become a much-loved national icon.
Design

The reverse of the platinum kangaroo coin depicts the classic artistry of a bounding red kangaroo surrounded by rays of sunlight.

Security Feature

The coins reverse includes a security feature in the form of a micro-laser engraved letter within the design. It is only detectable under a magnifying glass.

Specification

Weight: 31.1 Grams
Purity: 99.95%

Each coin is presented in a protective acrylic capsule.
| | |
| --- | --- |
| Denomination: | $100 |
| Purity: | 99.95% |
| Series: | Kangaroo Series |
| Manufacturer: | Perth Mint |
| Country: | Australia |
| Year: | 2022 |
| Product Class: | Platinum |