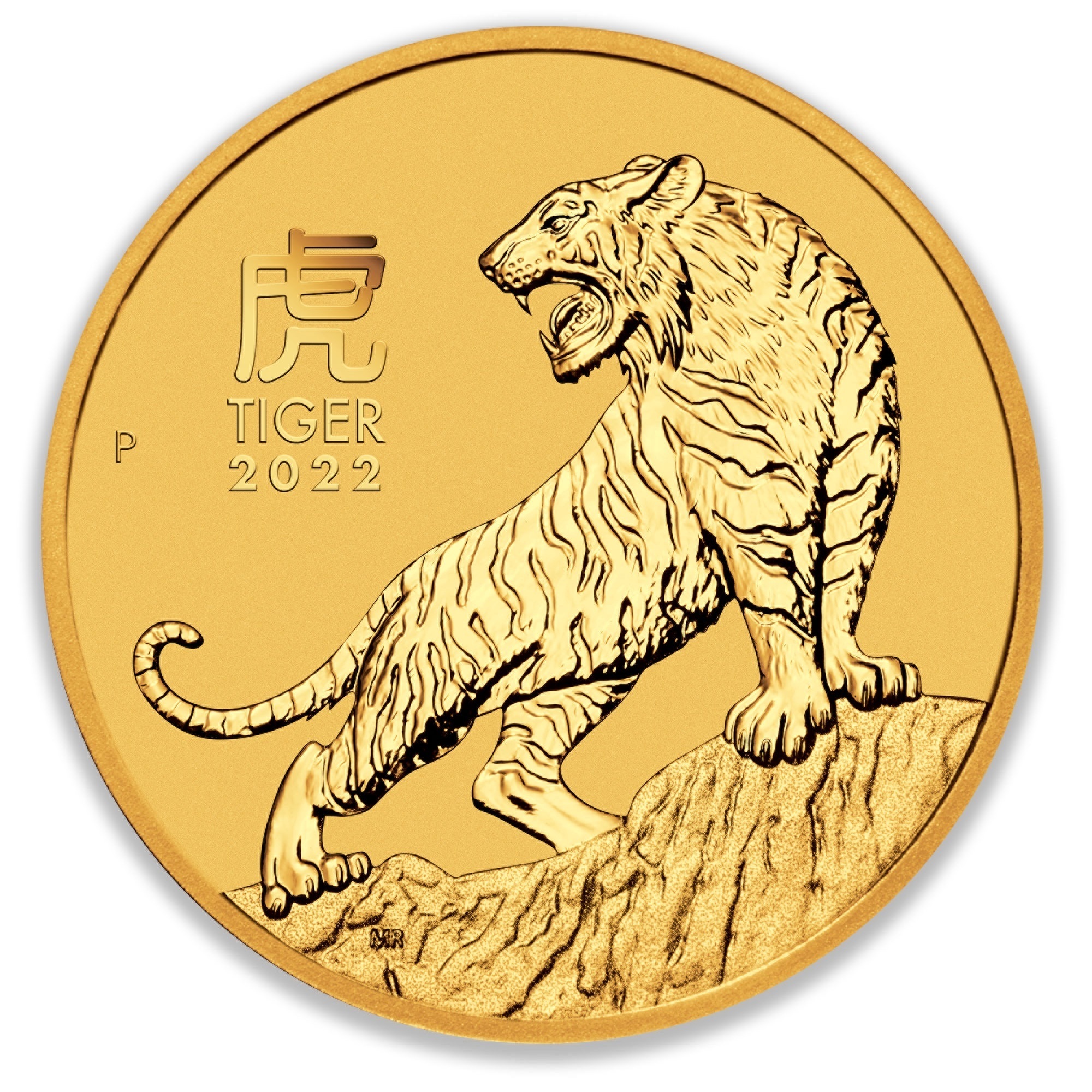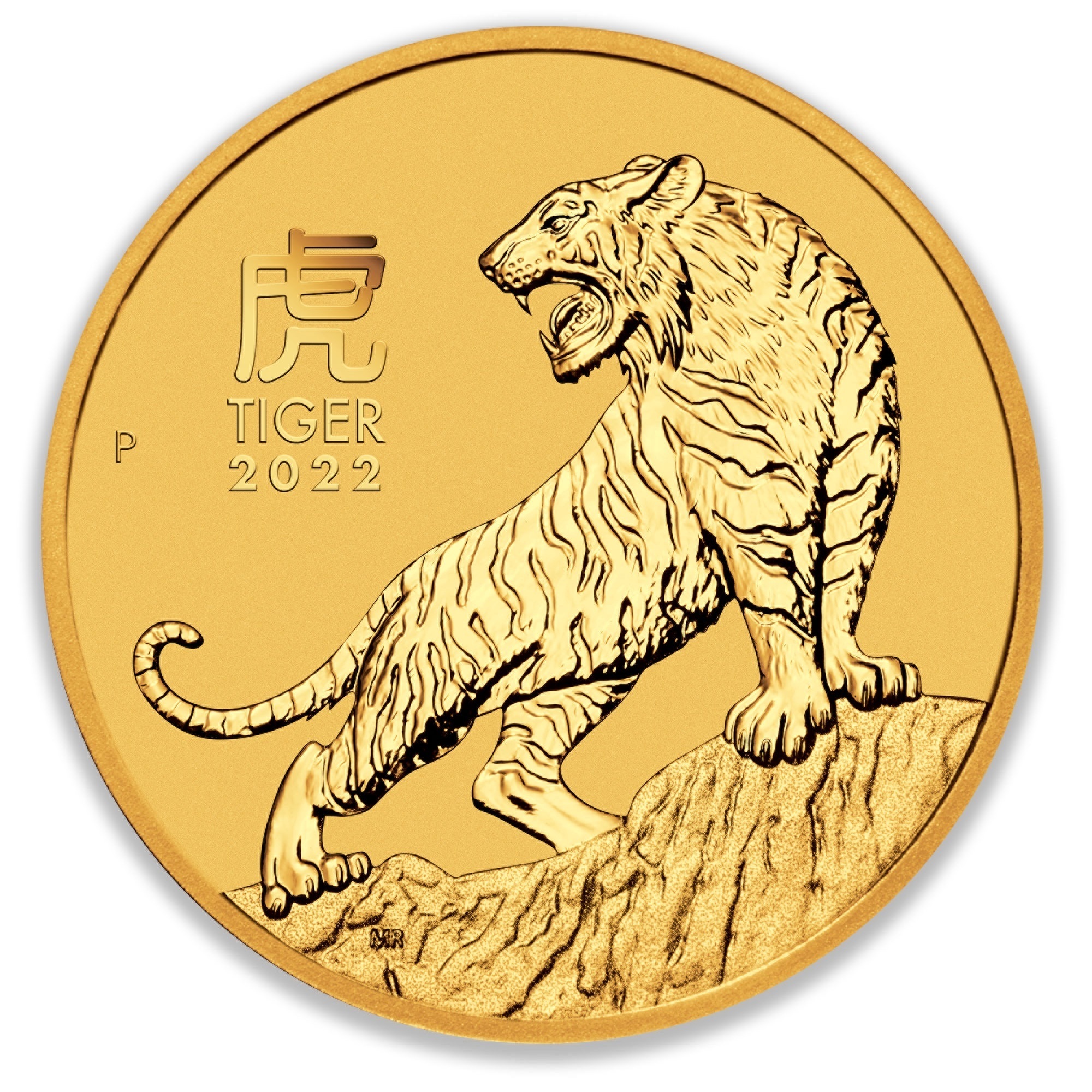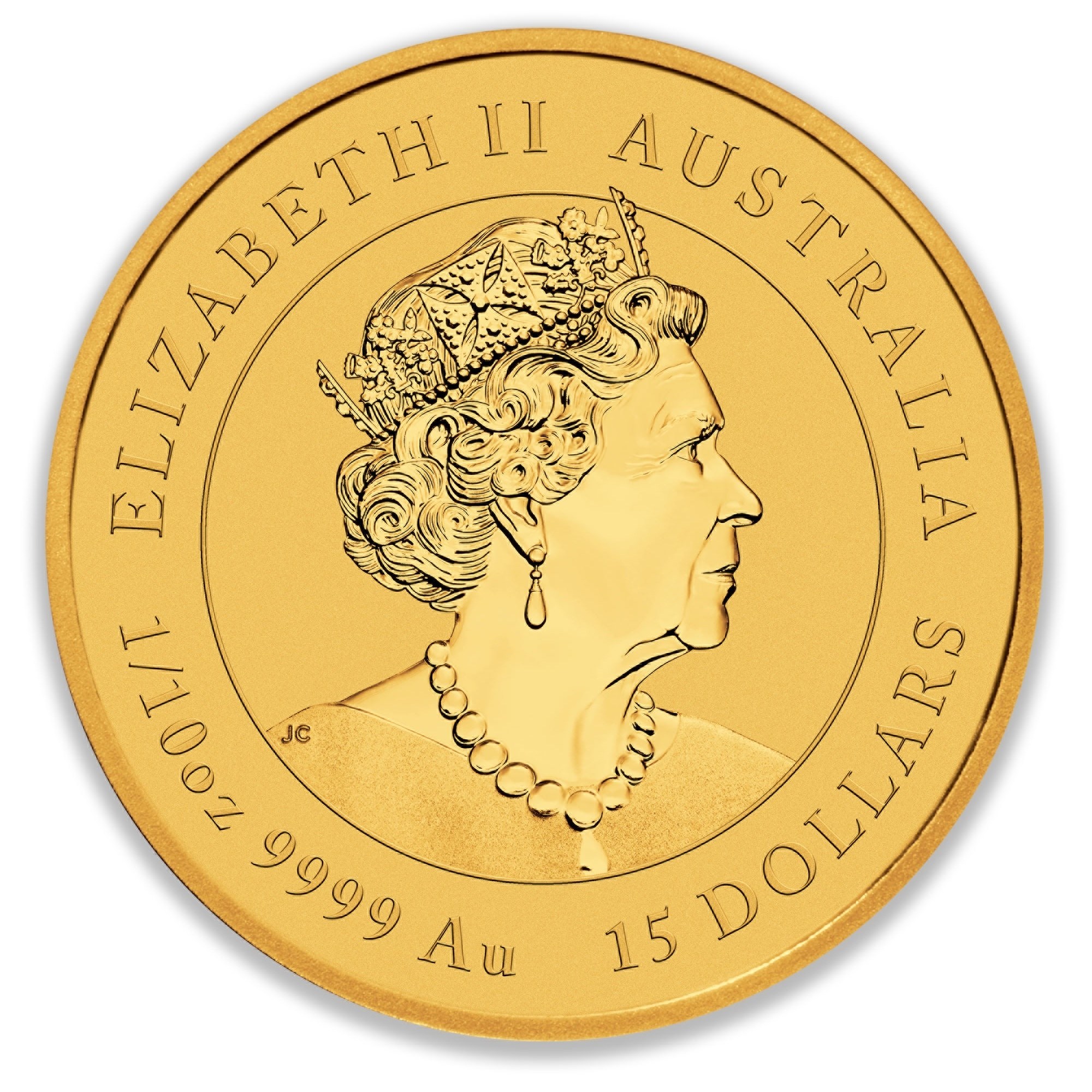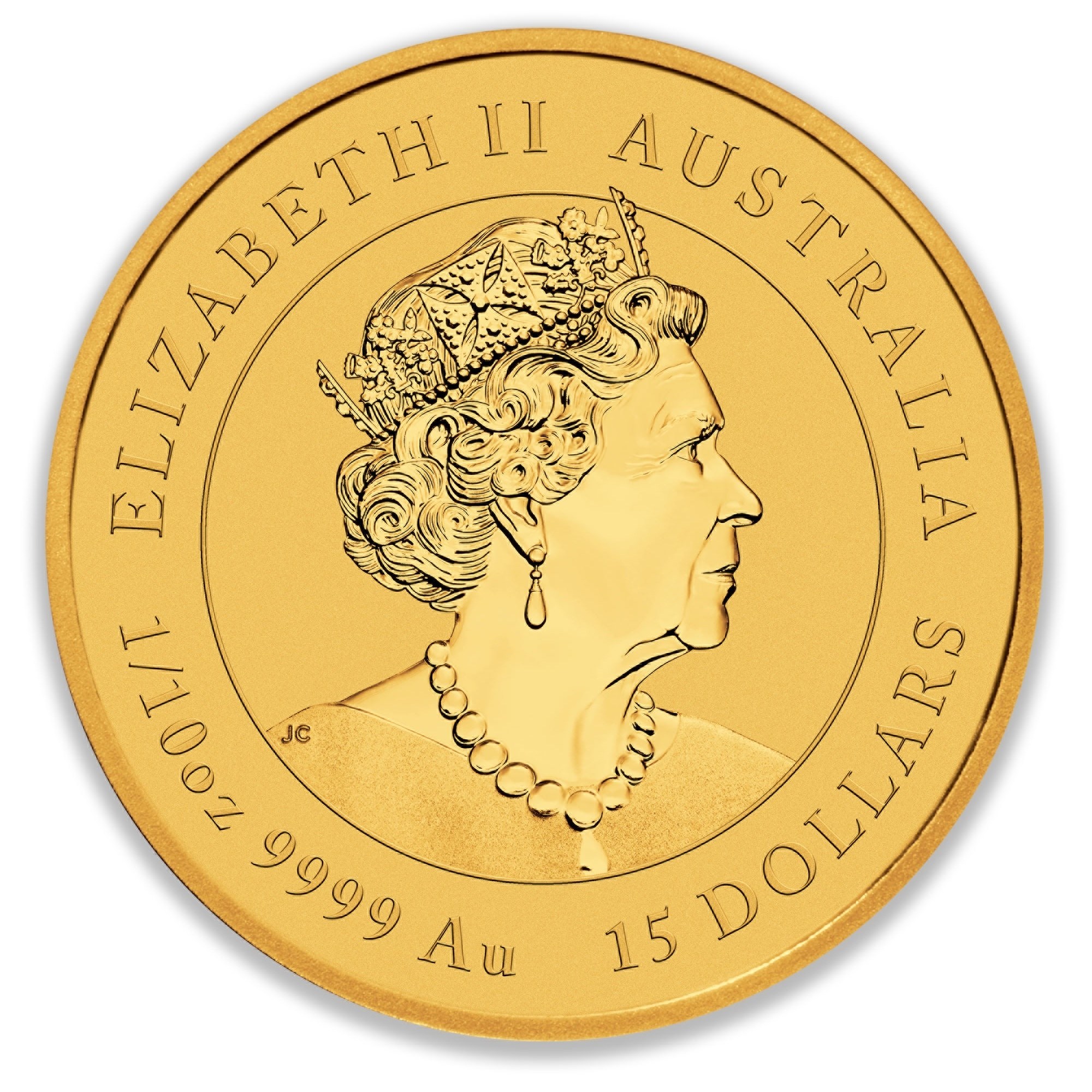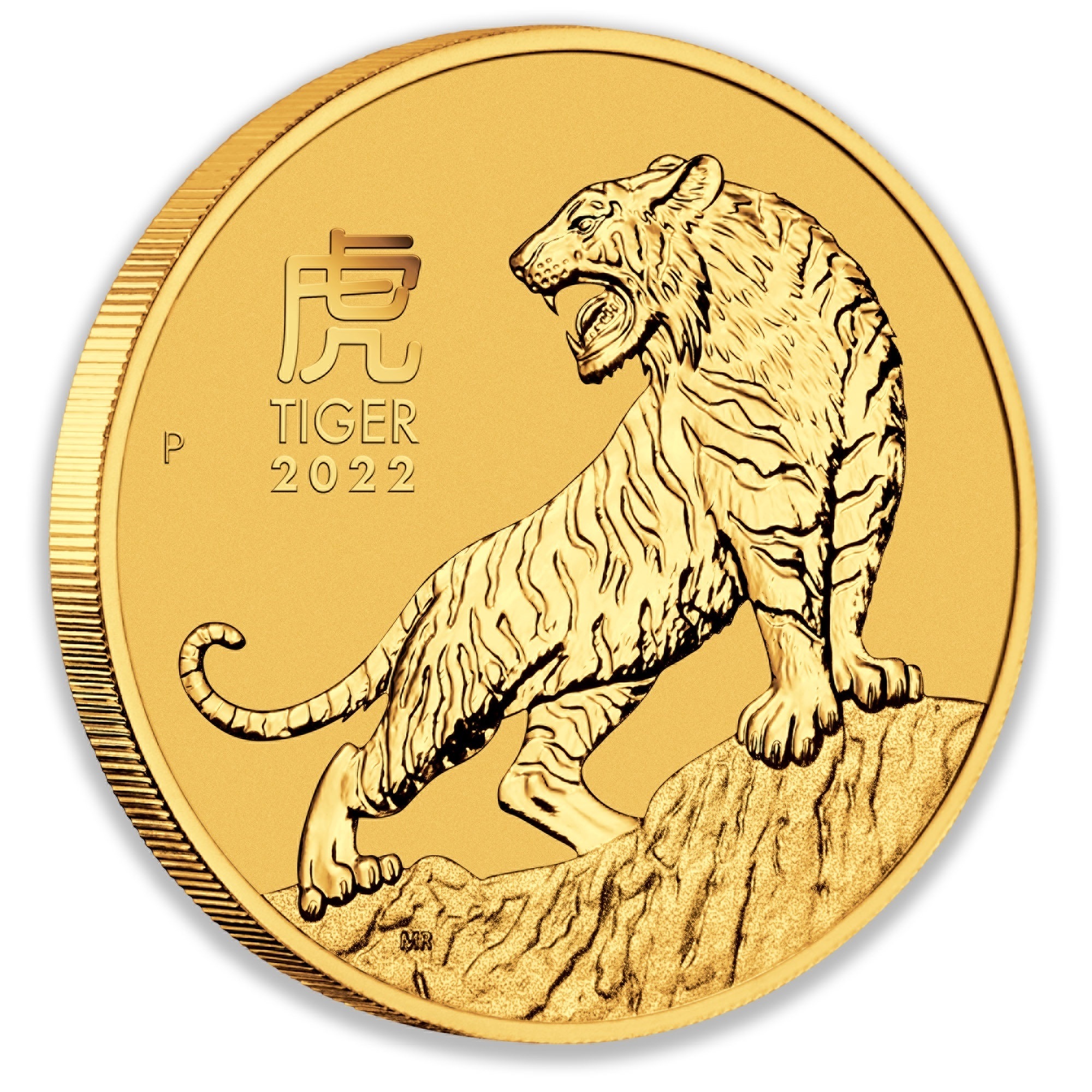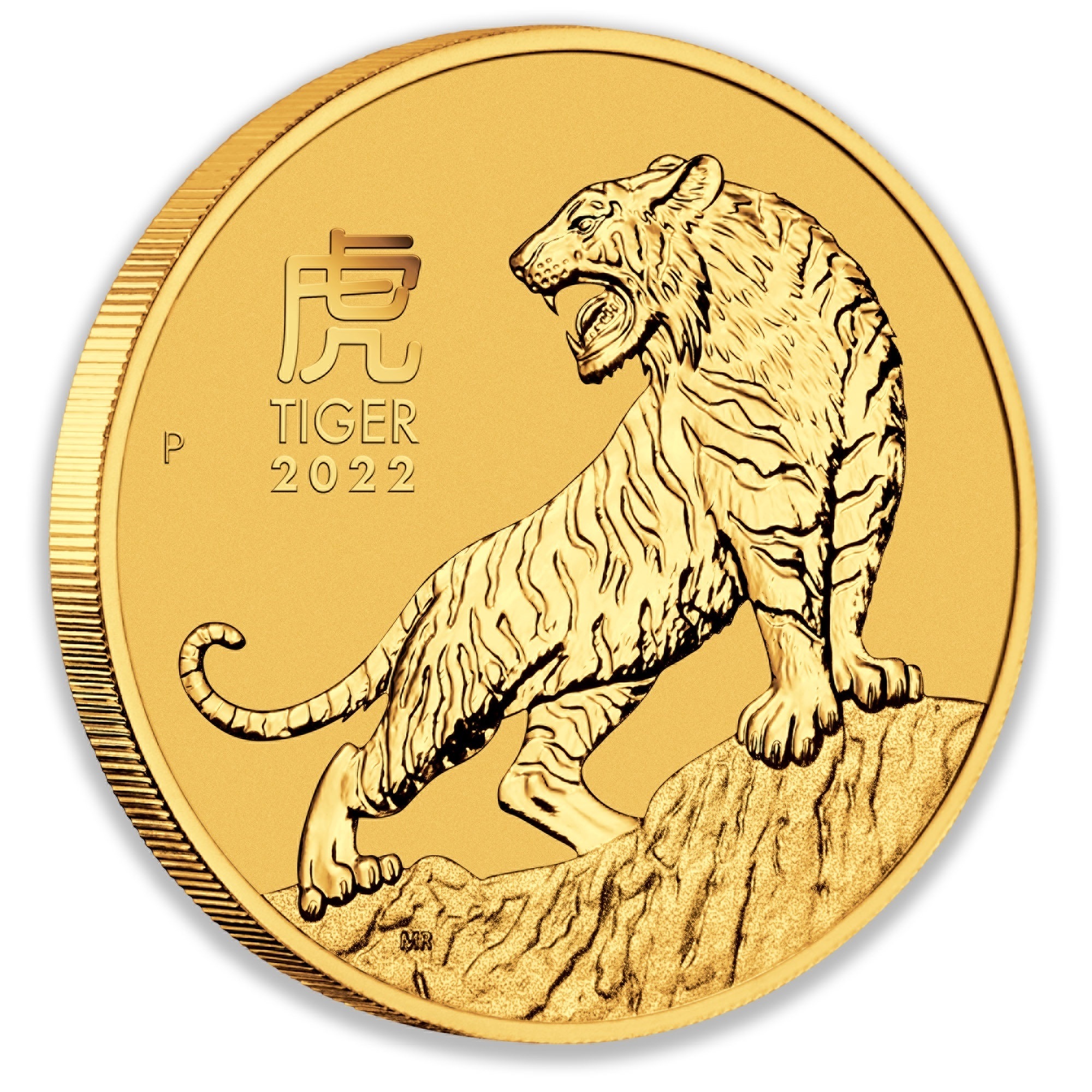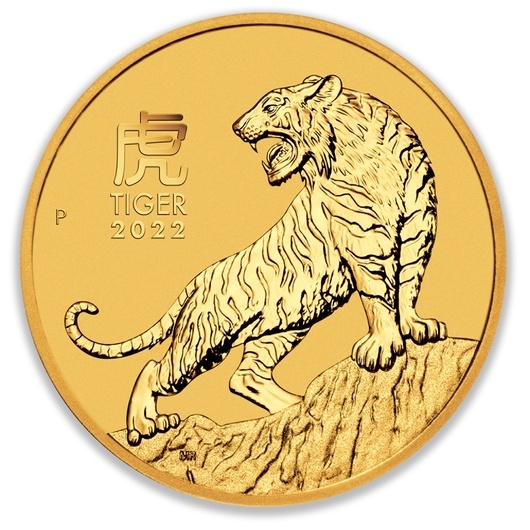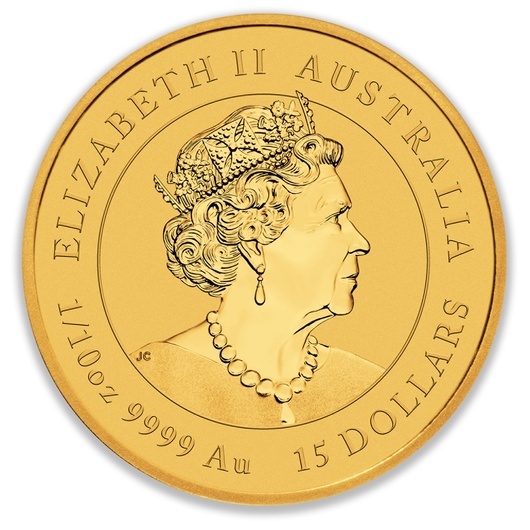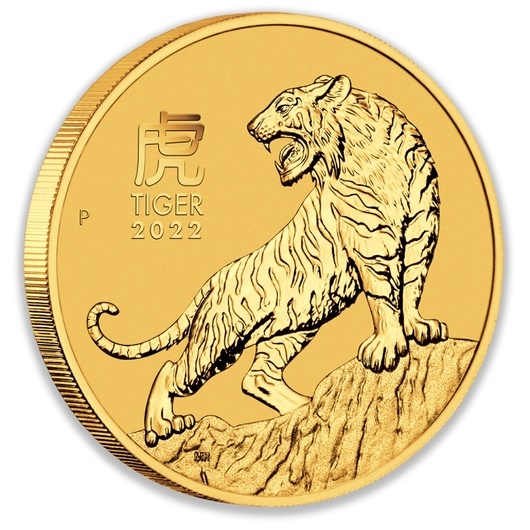 2022 1/10oz Perth Mint Gold Lunar Tiger Coin Series 3
---
---
| QUANTITY | BANK TRANSFER | CREDIT CARD |
| --- | --- | --- |
$337.55
This item does not attract GST
Buy back price: AU
The above prices may vary from our actual buyback prices due to our inventory position. All buybacks must be tested and authenticated in person before any quoted price is locked in and confirmed.
2022 Year of the Tiger Gold Bullion Coin
Determined, powerful, fearless, confident - the tiger is a natural leader under whose influence it's a blessing to be born. Honouring the lunar calendar's third animal representative, this 2022 gold bullion coin portrays a fearless tiger in its rocky homeland – reflecting the awe-inspiring creature's reputation as the king of the mountains. As well as the inscription 'TIGER' and the Chinese character for tiger, the design also incorporates The Perth Mint's 'P' mintmark. The strengths of the 12 animals of the lunar calendar are said to be evident in those born during their rule. Determination, courage, confidence and charm are among the powerful characteristics that the tiger reputedly bestows on those born under its influence in 1950, 1962, 1974, 1986, 1998, 2010 and 2022.
Delivery cost will be calculated at checkout
| | |
| --- | --- |
| Grade: | Uncirculated |
| Denomination: | $15 |
| Purity: | 99.99% |
| Series: | Lunar Series |
| Manufacturer: | Perth Mint |
| Country: | Australia |
| Year: | 2022 |
| Product Class: | Gold |