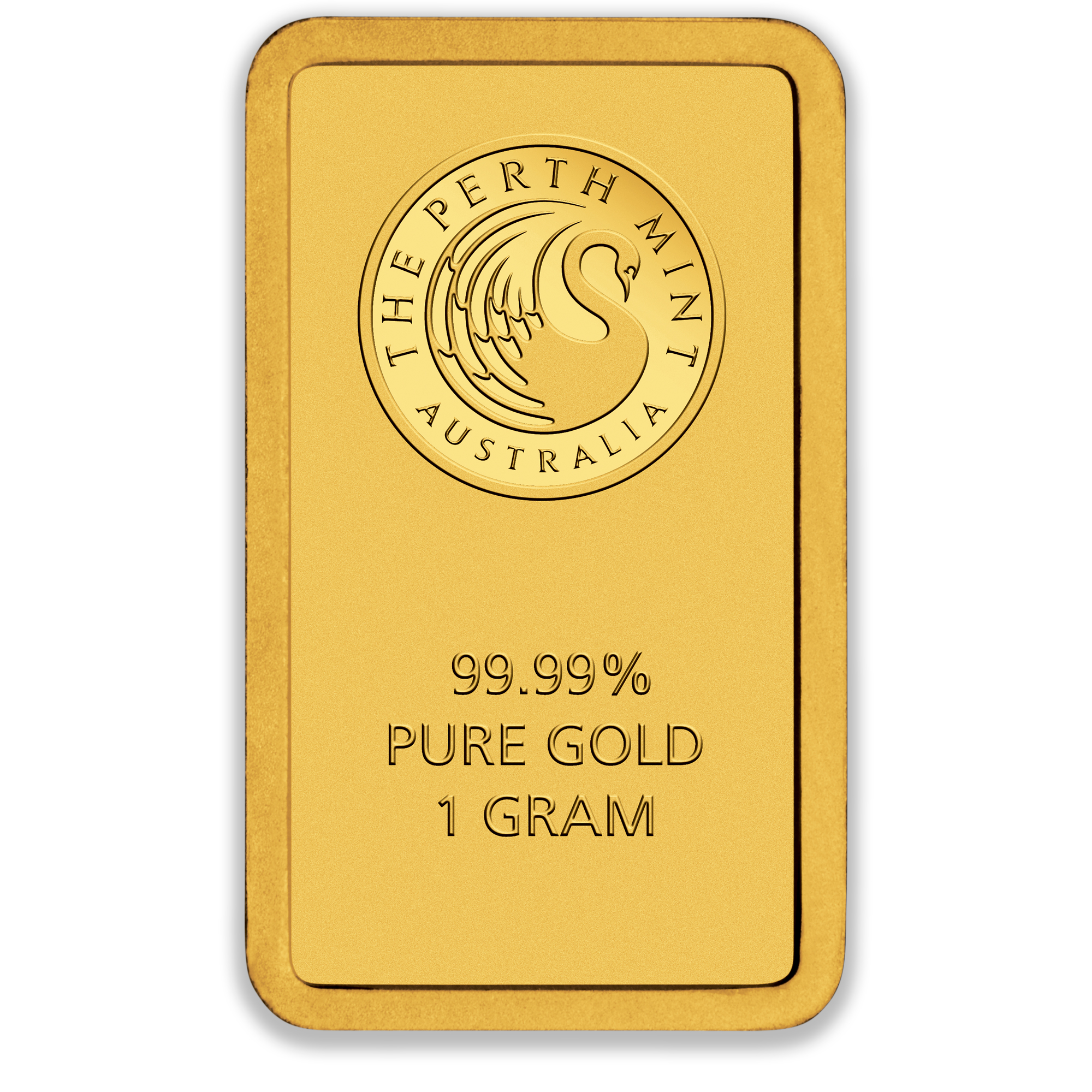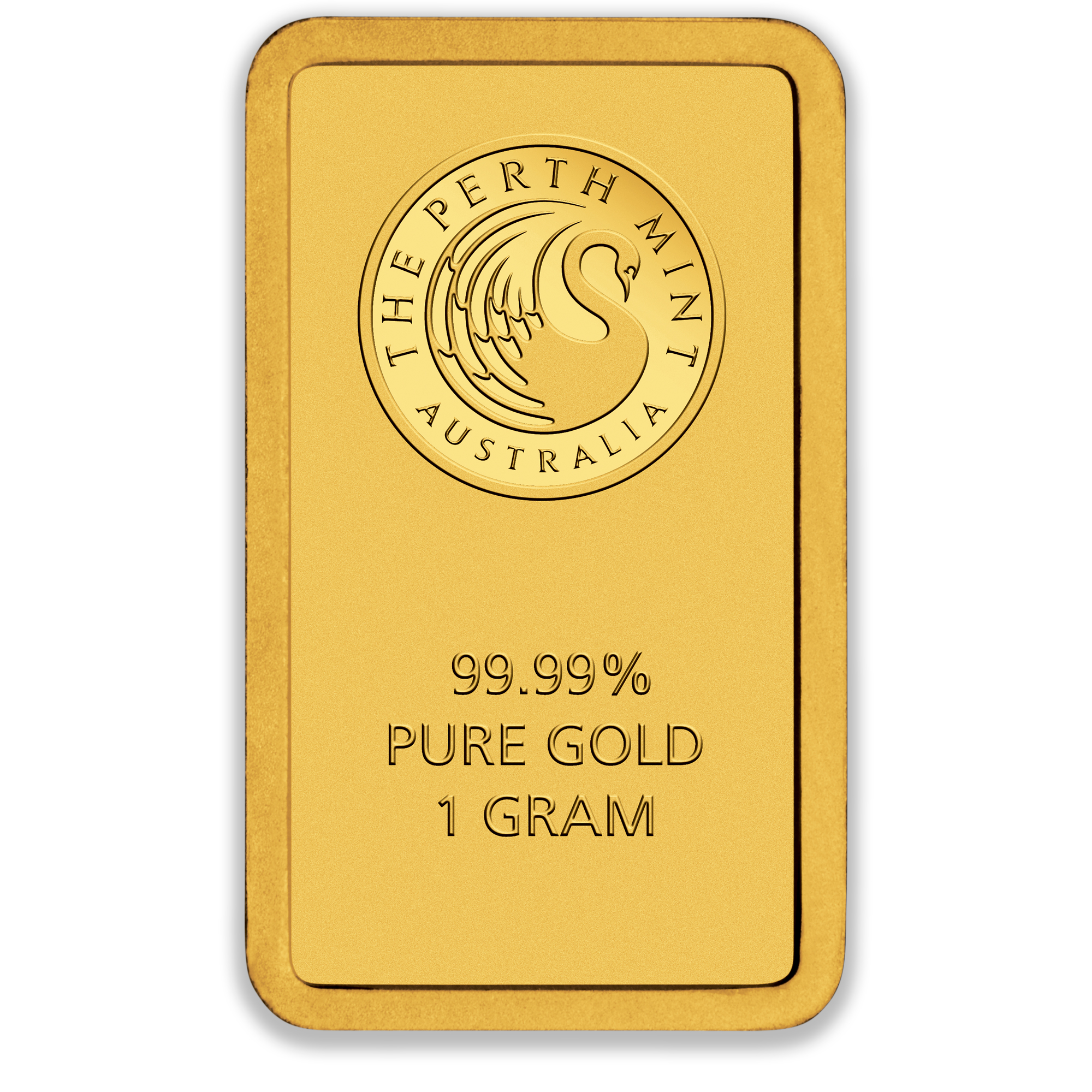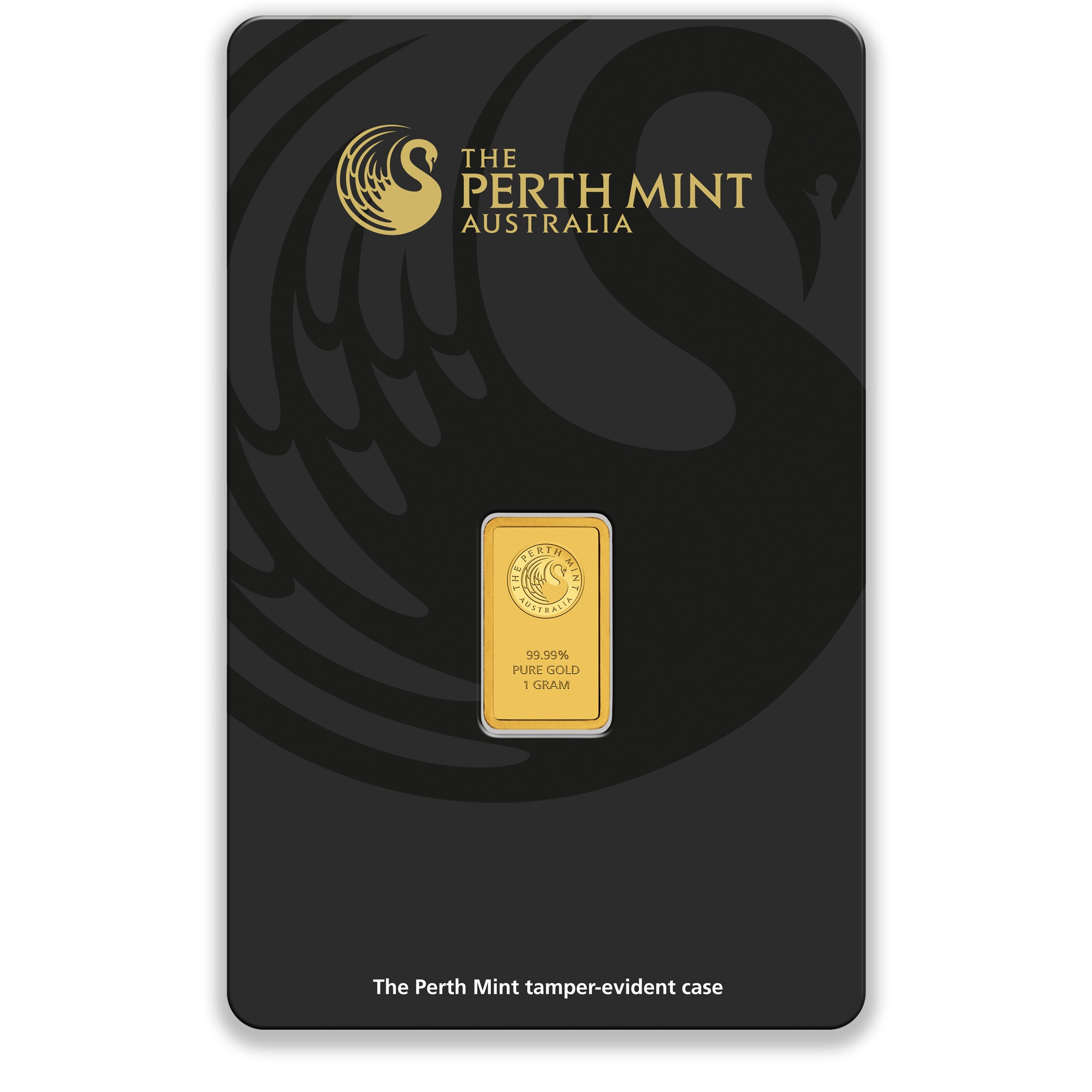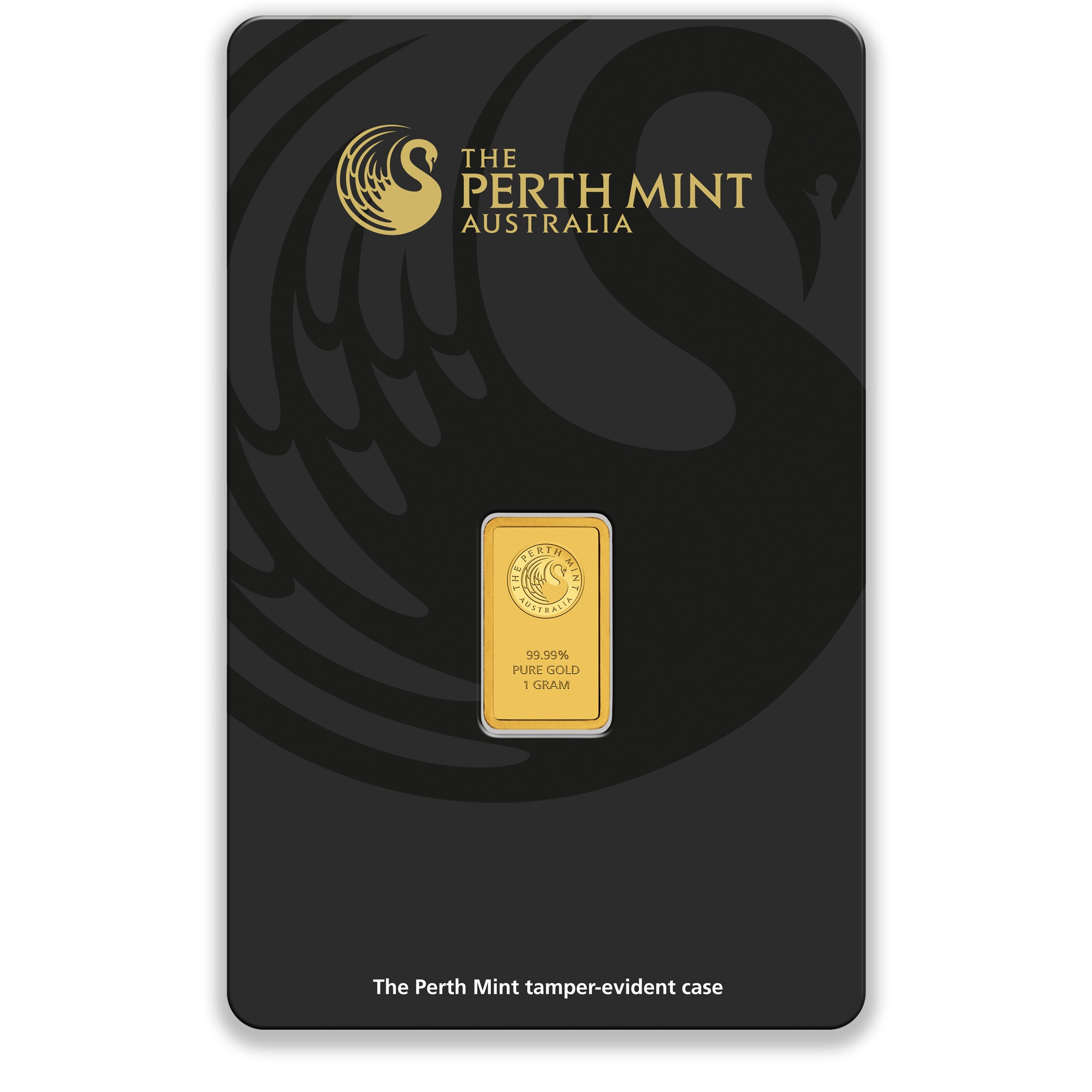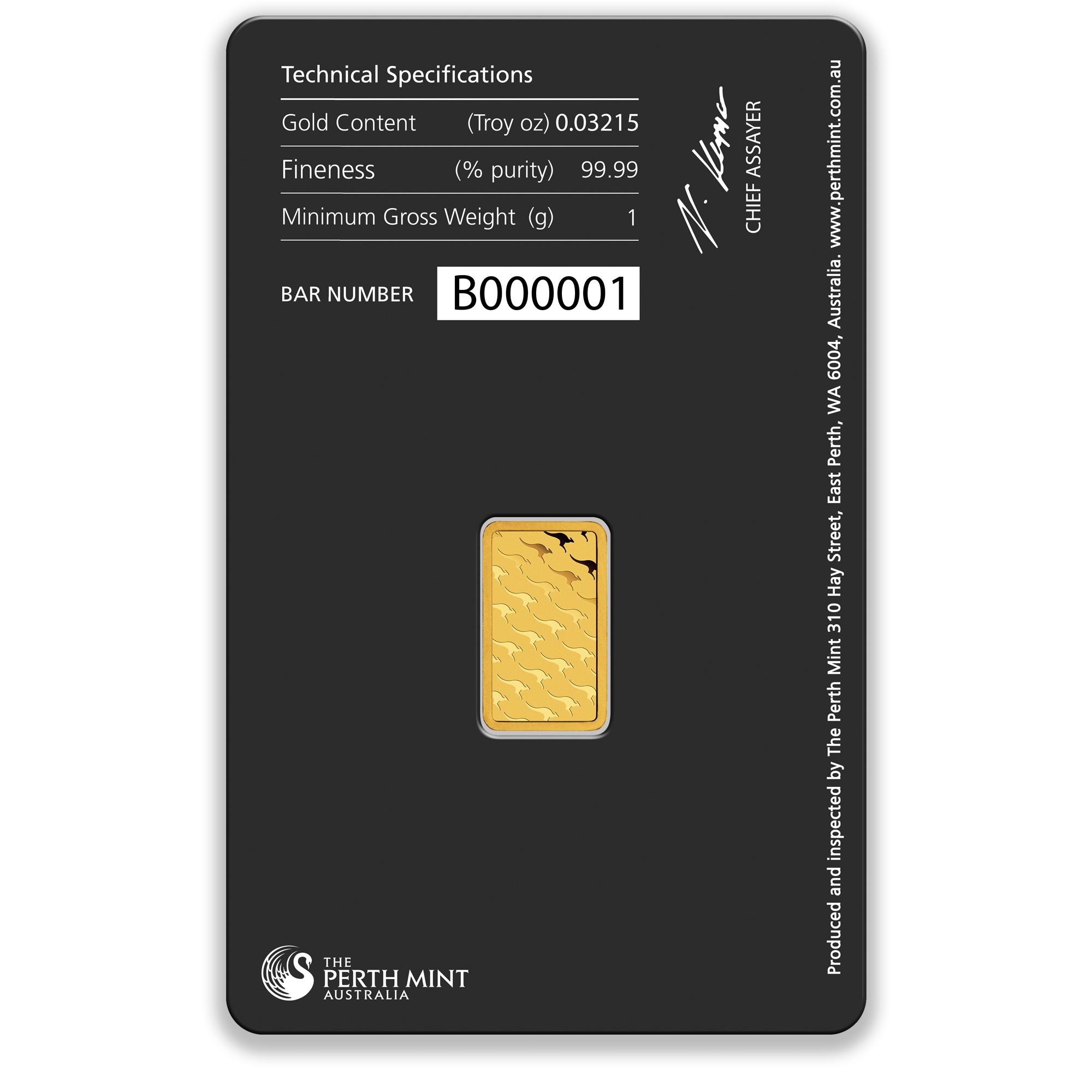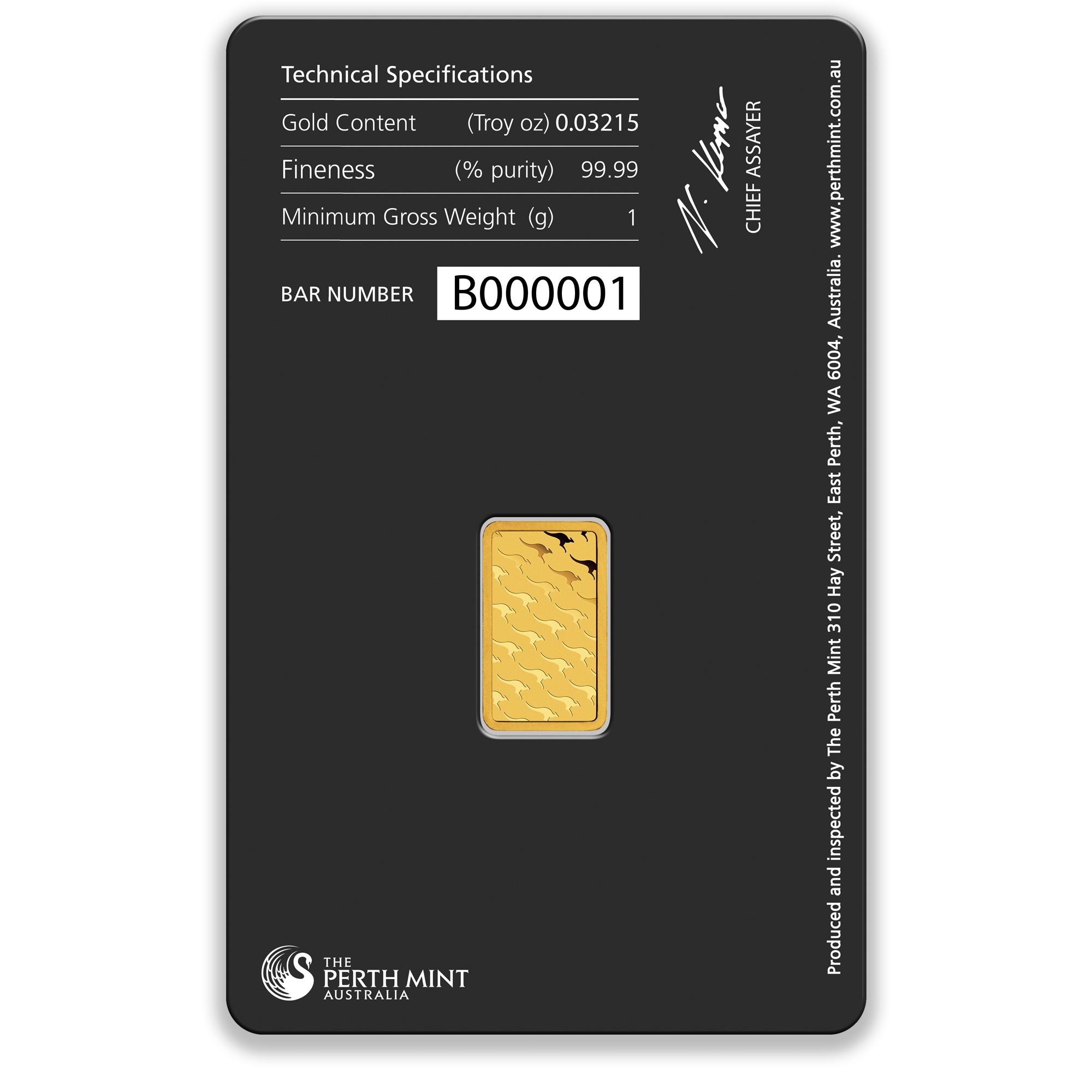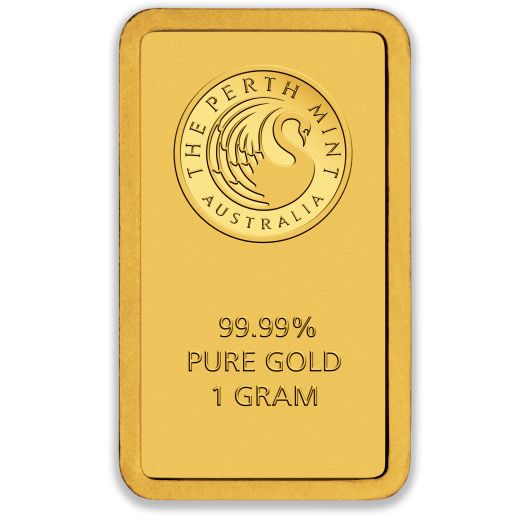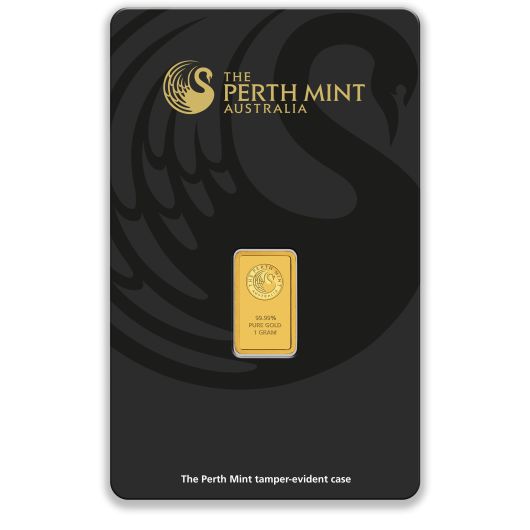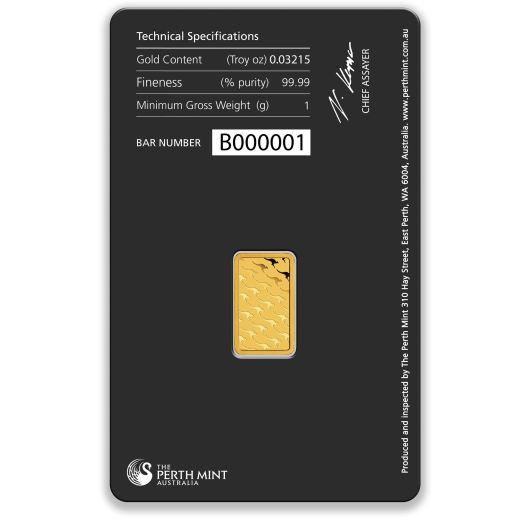 1g Perth Mint Gold Minted Bar
---
---
| QUANTITY | BANK TRANSFER | CREDIT CARD |
| --- | --- | --- |
$101.71
This item does not attract GST
Buy back price: AU
The above prices may vary from our actual buyback prices due to our inventory position. All buybacks must be tested and authenticated in person before any quoted price is locked in and confirmed.
The 1gram gold bullion minted bar portrays a struck version of The Perth Mint's LBMA registered mark on the front and kangaroo-shaped motifs on the back. The minted bar comes housed in tamper-evident packaging which shows the word VOID around the edge of the blister if the card has been prized opened. The card is charcoal-coloured with a dark, watermark-like image of the Mint's stylised swan logo.

Specifications

The minted bar weighs 1gram and is composed of 99.99% Pure Gold.
| | |
| --- | --- |
| Purity: | 99.99% |
| Series: | Minted |
| Manufacturer: | Perth Mint |
| Country: | Australia |
| Product Class: | Gold |