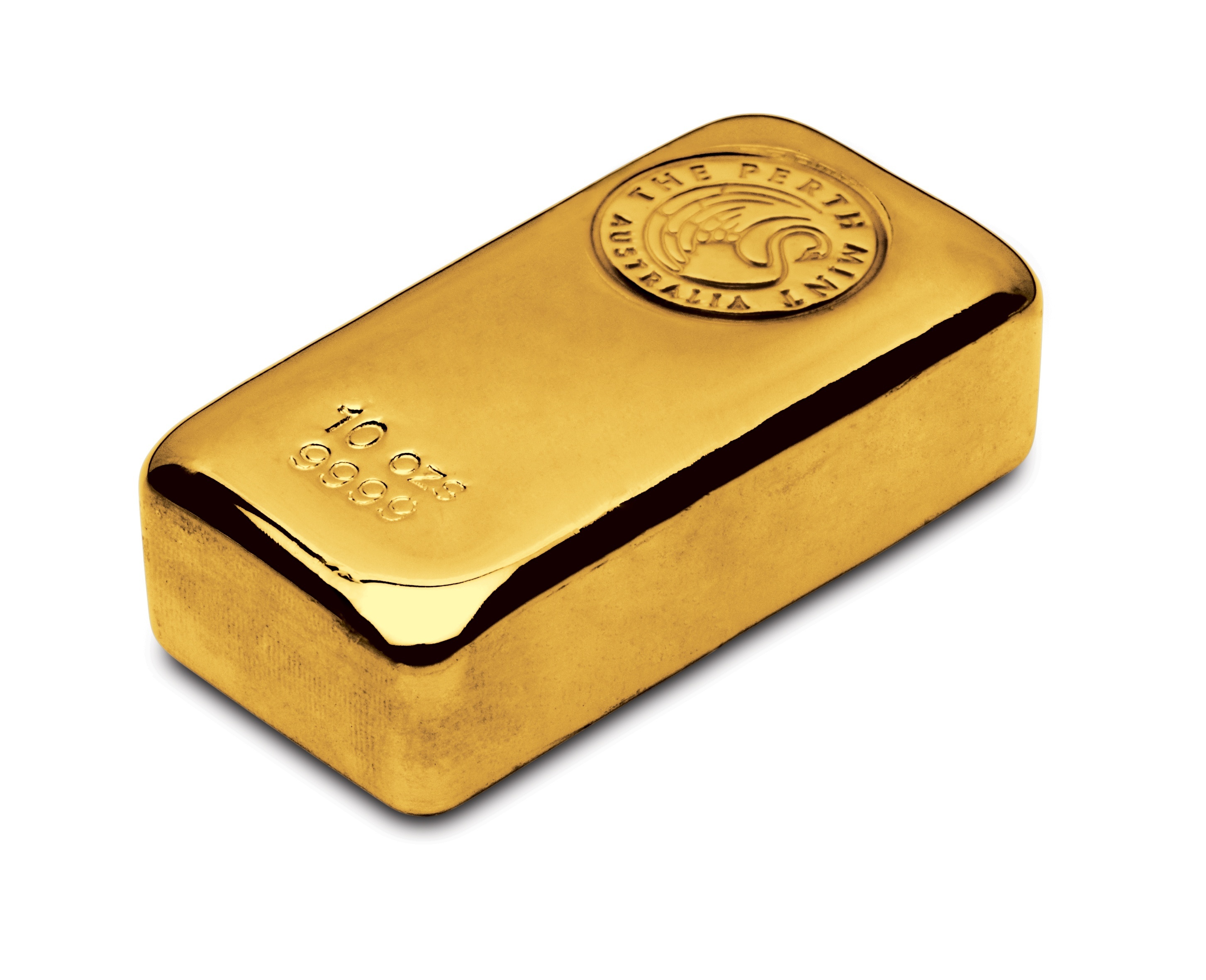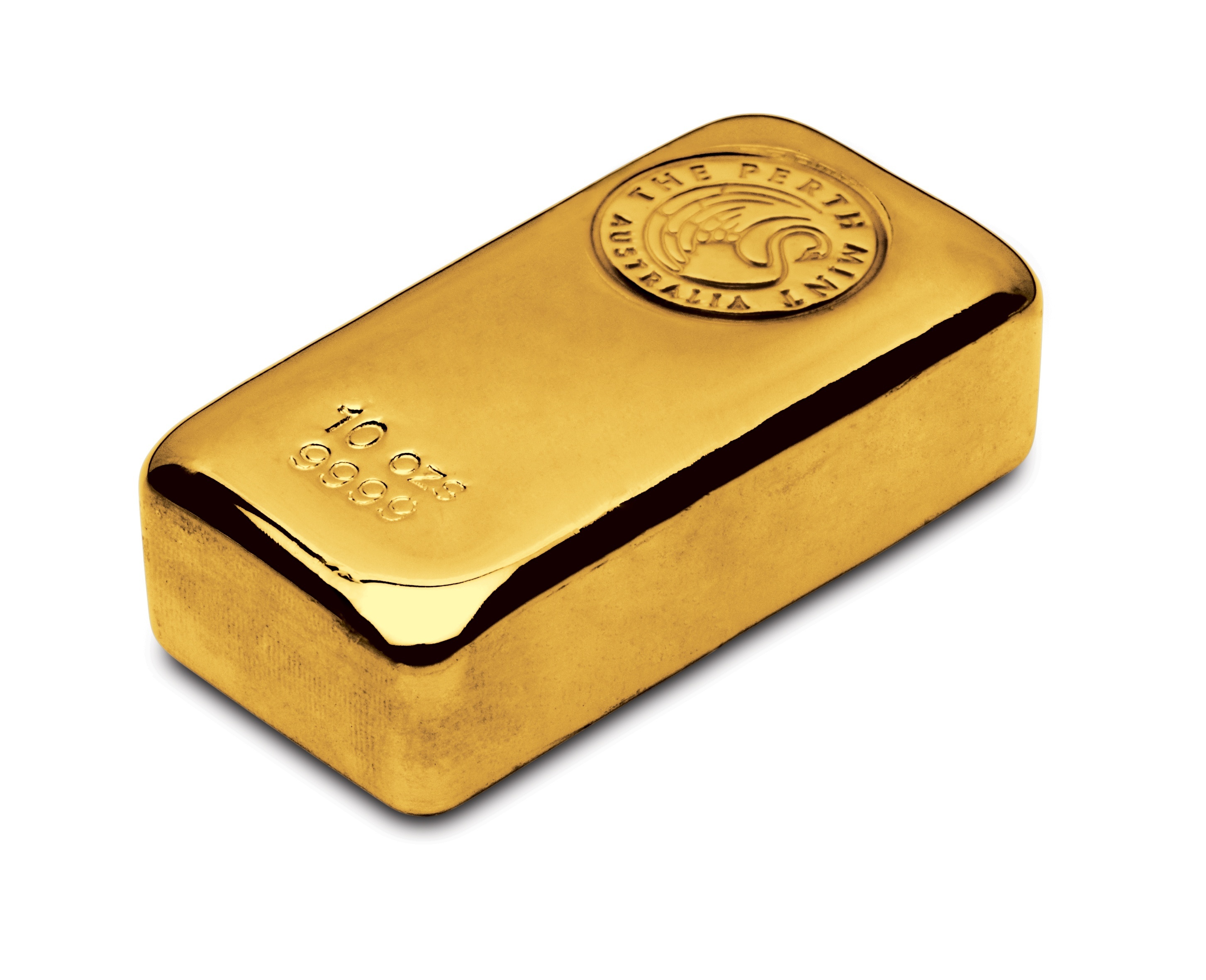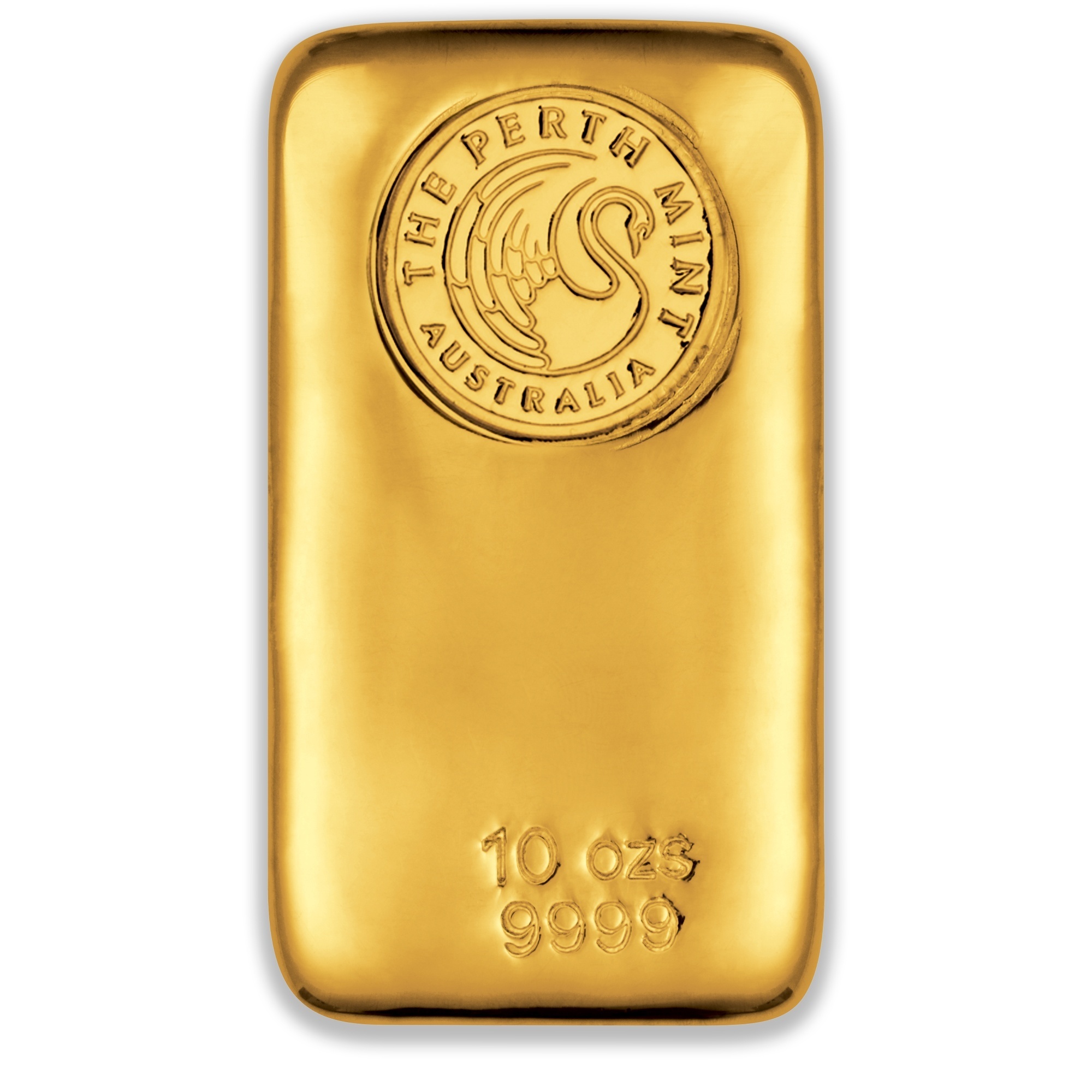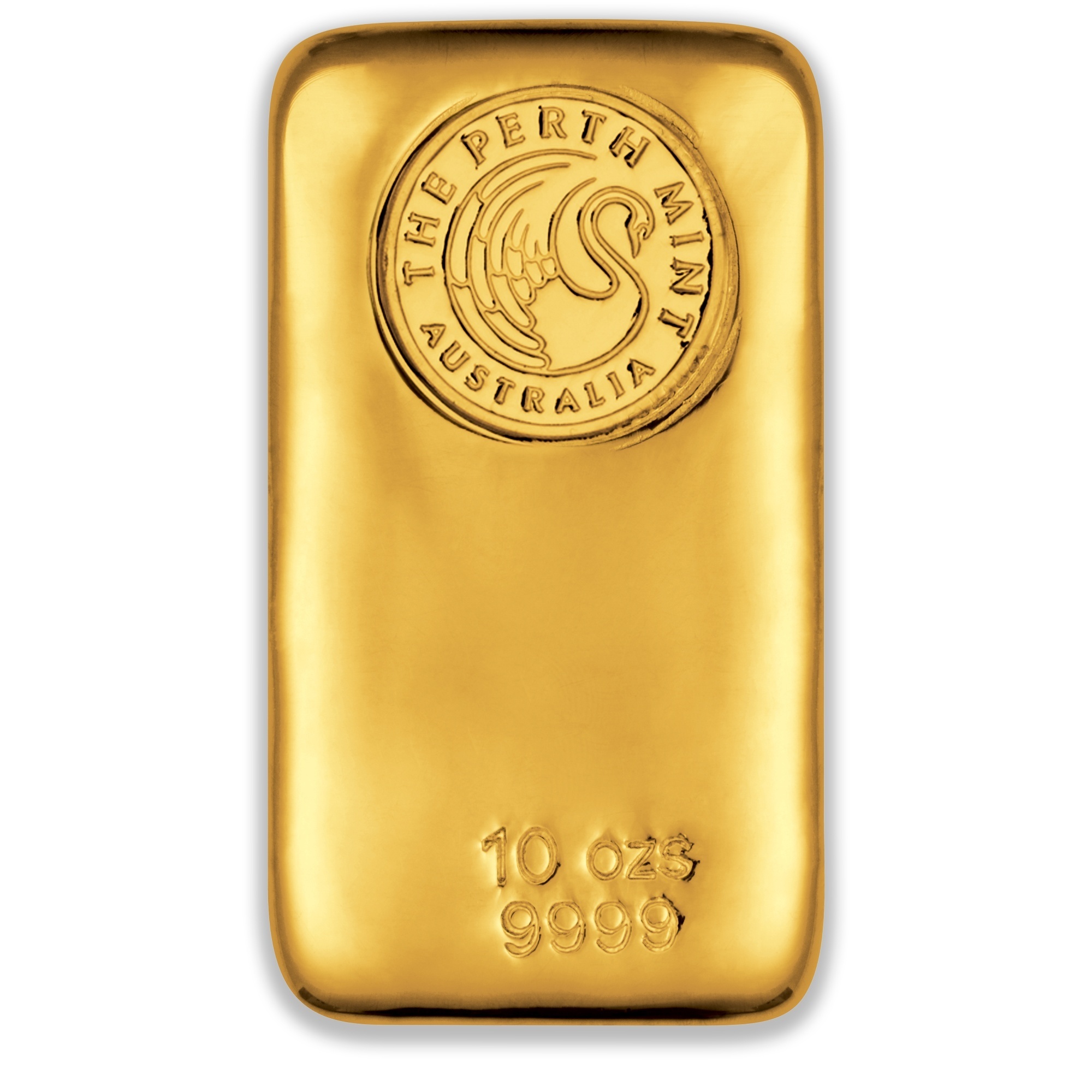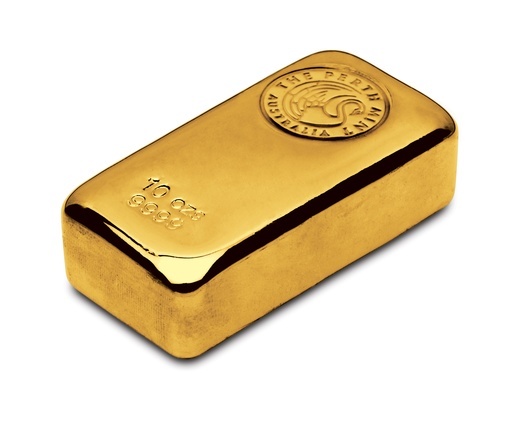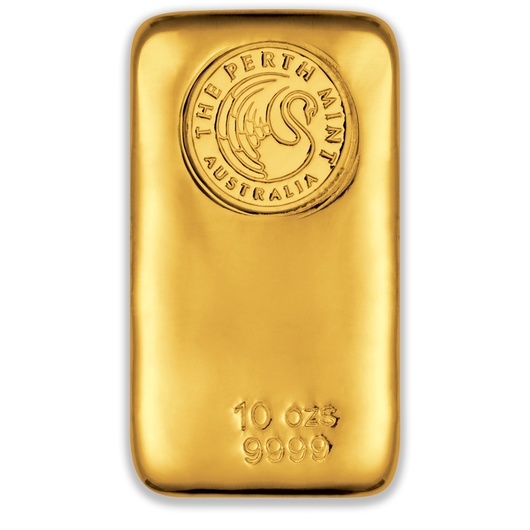 10oz Perth Mint Gold Cast Bar
---
---
| QUANTITY | BANK TRANSFER | CREDIT CARD |
| --- | --- | --- |
$26,604.12
This item does not attract GST
Buy back price: AU
The above prices may vary from our actual buyback prices due to our inventory position. All buybacks must be tested and authenticated in person before any quoted price is locked in and confirmed.
This 10oz Silver cast bar features the well-known 'The Perth Mint Australia' stamp, as well as the inscription 'The Perth Mint', the weight and the composition on the opposite side.

Specifications

The cast bar weighs 311grams and is composed of 99.9% Pure Silver.
| | |
| --- | --- |
| Purity: | 99.99% |
| Series: | Cast |
| Manufacturer: | Perth Mint |
| Product Class: | Gold |