Celebrate Diwali with Argor-Heraeus Gold
Luxury and quality gold bars from the world's largest gold refiner
Argor-Heraeus gold bars are the perfect way to bring abundance into your new year. They are also a thoughtful and auspicious gift for loved ones. With a variety of weights and sizes to choose from, you can find the perfect Argor-Heraeus gold bar for your budget and needs.
Shop our collection of luxury and quality gold bars
Affordable Luxury for Diwali Gifting
With a distinguished reputation in sourcing gold and other precious metals for crafting the most luxurious brands, including Rolex, Agro-Heraeus refined gold bars present an opportunity for an affordable yet luxury gold investment.
SHOP NOW
______________________________________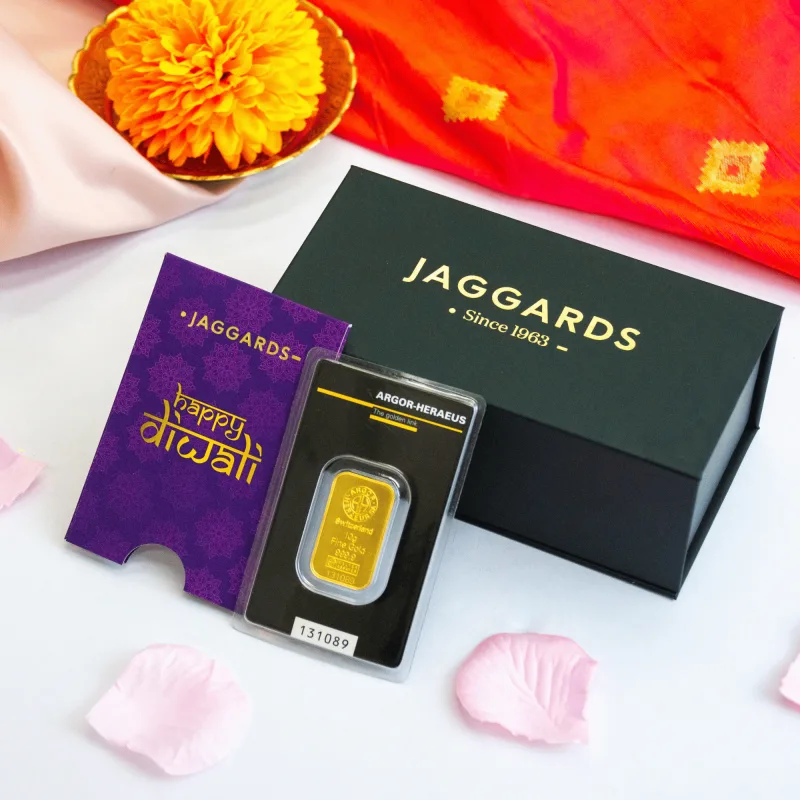 Luxurious presentation
Delight in the beautiful and luxurious presentation of our complimentary Diwali Gift cards and Jaggards presentation boxes with every order. Make a statement that will leave an auspicious impression.
SHOP NOW
______________________________________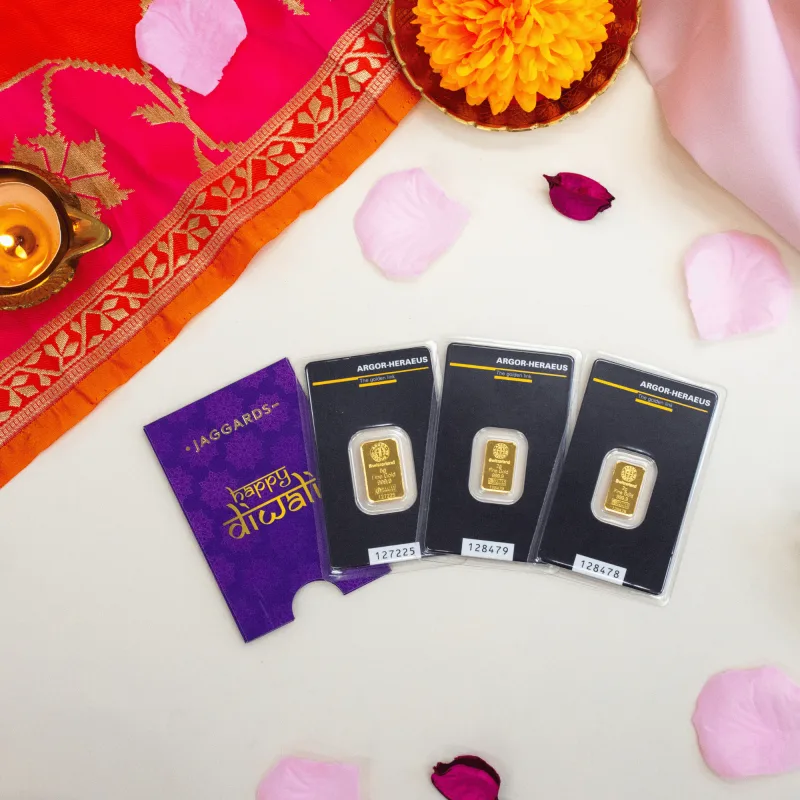 Argor Heraeus Gold: The Definition of Auspicious
Argor-Heraeus stands as the pinnacle of excellence in Swiss precious metals refining, setting the industry standard for exceptional gold quality, advanced security, and craftsmanship at affordable value. Achieve your auspicious dreams this Diwali with the finest gold from Argor-Heraeus.
SHOP NOW
______________________________________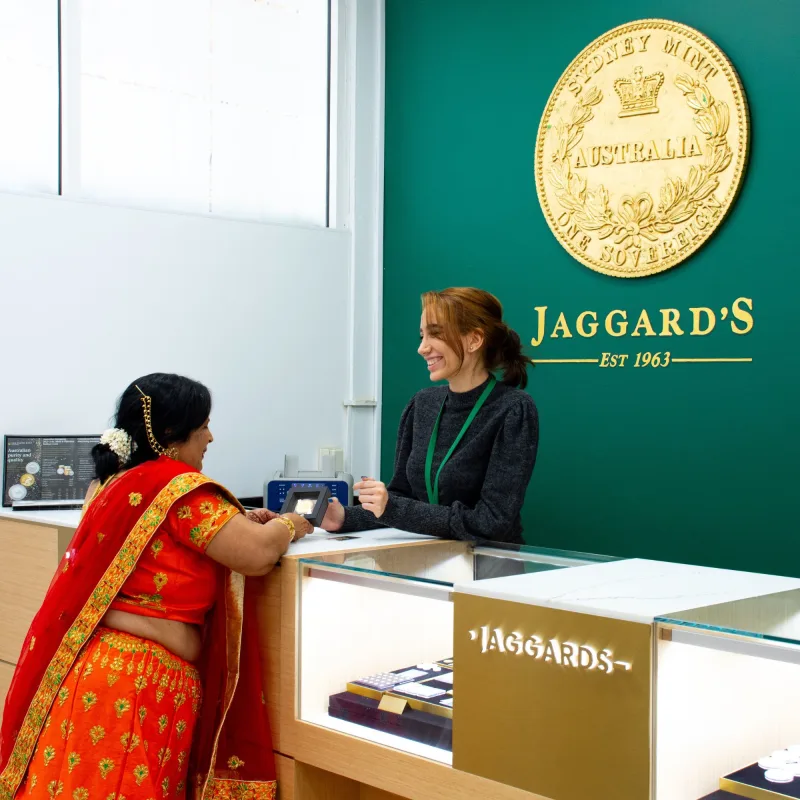 Jaggards: Your Destination for Diwali Gold
With over 60 years of industry experience, Jaggards is the most trusted bullion dealer in Australia. We are the destination for all your gold purchases and are trusted by the world's largest refiners to distribute their products including the prestigious Argor-Heraeus Swiss brand.
SHOP NOW
A Diwali 2023 to Remember
Elevate your Diwali 2023 festivities with the exclusive 2023 Perth Mint Diwali Medallion, crafted from 99.99% pure silver and gilded with gold. This limited release features an authentic cultural design, illuminating your year ahead with its significance.