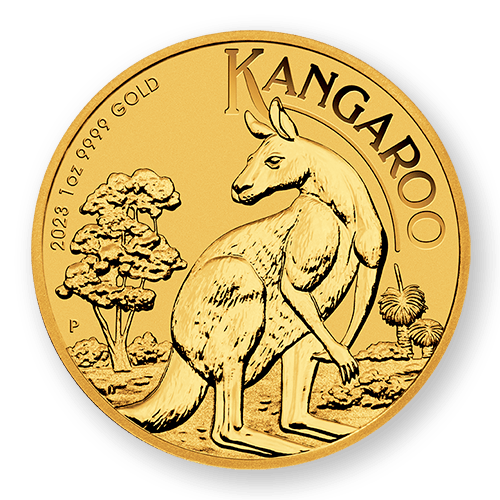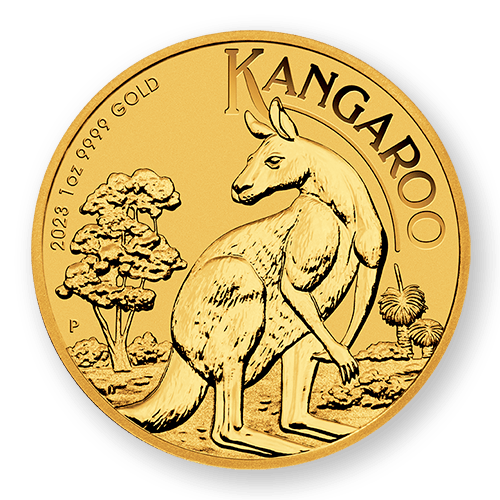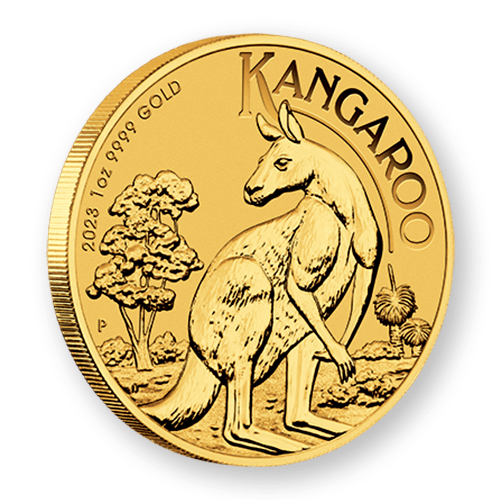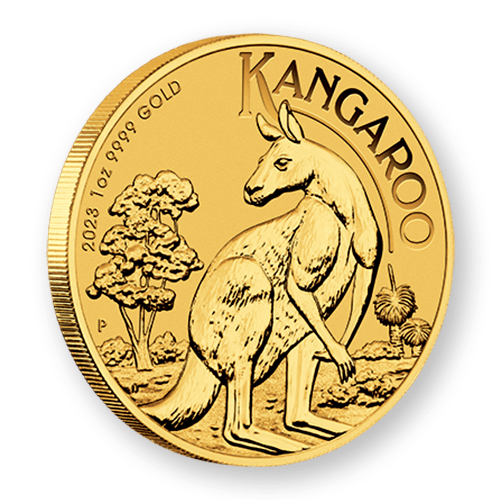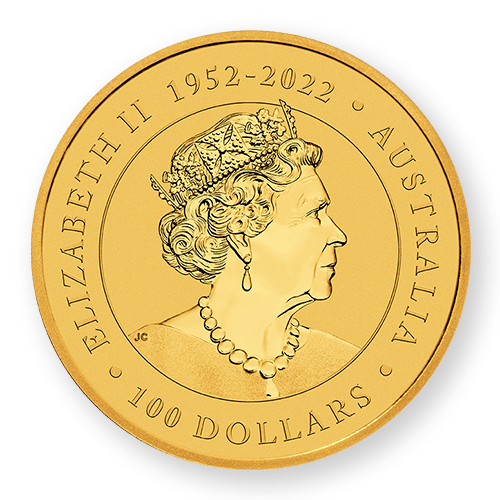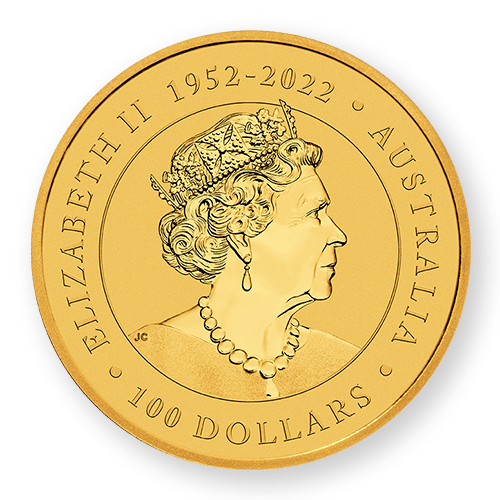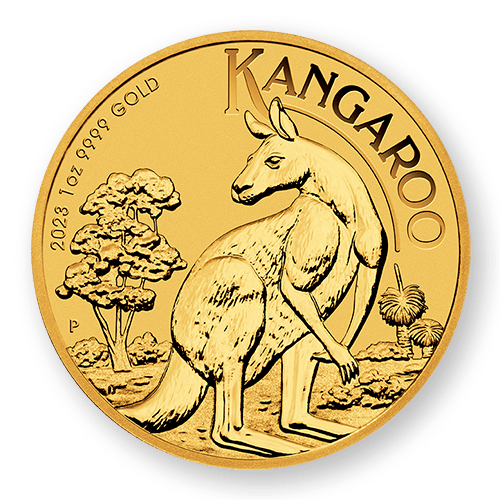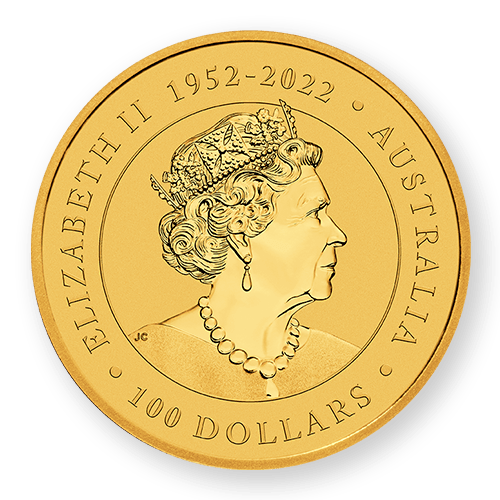 Coins
2023 1oz Perth Mint Gold Kangaroo Coin
---
---
| QUANTITY | BANK TRANSFER | CREDIT CARD |
| --- | --- | --- |
3157.21
This item does not attract GST
Buy back price:
The above prices may vary from our actual buyback prices due to our inventory position. All buybacks must be tested and authenticated in person before any quoted price is locked in and confirmed.
Introducing the Perth Mint's 2023 1oz Gold Bullion Kangaroo Coin
Key Features:
A trusted option for investment
1oz gold contents
Made of high-purity 99.99% gold
Recognised as legal tender in Australia
Comes with government assurance on weight and purity
High collector demand
Protected within an acrylic capsule
Has a security feature of micro-laser engraving
Has a special memorial image of the Queen and the dates of her reign on the obverse.
Introducing the Perth Mint's 1oz Gold Bullion Kangaroo Coin, an iconic and striking tribute to Australia's most recognisable animal. These coins are issued as legal tender by The Perth Mint and are meticulously struck from 99.99% pure gold, making them an excellent investment opportunity. The reverse design features a kangaroo looking over its shoulder with a eucalyptus tree and grass in the background, with the inscription "KANGAROO" and The Perth Mint's traditional "P" mintmark. Each coin also includes a micro-laser engraved letter as a security feature, adding an extra layer of authenticity. Each coin is packaged in a protective acrylic capsule to protect your investment for longevity.
The coins are government-assured for weight and purity and come in a wide range of coin sizes. With new reverse artistry and strong collector interest, these coins are a great investment and a unique addition to any collection.
The 2023 mintage features a special memorial obverse, supplemented with the dates of the Queen's reign, making them a highly desirable item for collectors.
Invest in this timeless piece of Australian history and add the Australian Kangaroo 2023 Gold Bullion Coin Series to your collection today!
Product Specification
| | |
| --- | --- |
| Weight | 1oz |
| Gold Content (Troy oz) | 1 |
| Monetary Denomination (AUD) | 100 |
| Fineness (% purity) | 99.99 |
| Minimum Gross Weight (g) | 31.107 |
| Maximum Diameter (mm) | 32.60 |
| Maximum Thickness (mm) | 2.95 |
| Maximum Mintages | Unlimited |
| | |
| --- | --- |
| Denomination: | $100 |
| Purity: | 99.99% |
| Series: | Kangaroo Series |
| Manufacturer: | Perth Mint |
| Country: | Australia |
| Year: | 2023 |
| Product Class: | Gold |