Paving the golden path for over 50 years
What started as a passion for collecting rare coins is now recognised as one of the most reputable bullion dealers in the industry. Our journey begins in 1963, when Robert Jaggard, founder, started a small numismatics business operating from his home residence in Sydney. Robert's passion for numismatics and a personal collection of worldly coins enabled him to start trading to the public from the back of his garage.
In 1966, the introduction of the new decimal currency system presented a unique opportunity for Robert and scalability for the evolving Jaggards brand – the business had diversified into silver.
The silver contents from pre-decimal coins were in high demand from foreign investors, and Jaggards was a destination for substantial supply. Through consistent business diversification and meeting the needs of our consumers, Jaggards had gained industry recognition and credibility as a trusted source of precious metals for industry and private investment.
Growing trust presented new opportunities, which earned Robert the authority to import gold from international markets, including China, South Africa, and Switzerland. A significant milestone for the Australian bullion industry at the time and for the Jaggards brand.
Following a successful period of growth, Jaggards soon became home to the corner of Pitt Street & Bridge Street in Sydney CBD, a spacious retail premise with a rich history. With an expansive range of antique coins and jewellery, exclusive distribution rights for The Royal Australian Mint, and a license to broker gold futures on the Sydney Futures Market, Jaggards offered a full-circle bullion and numismatics destination.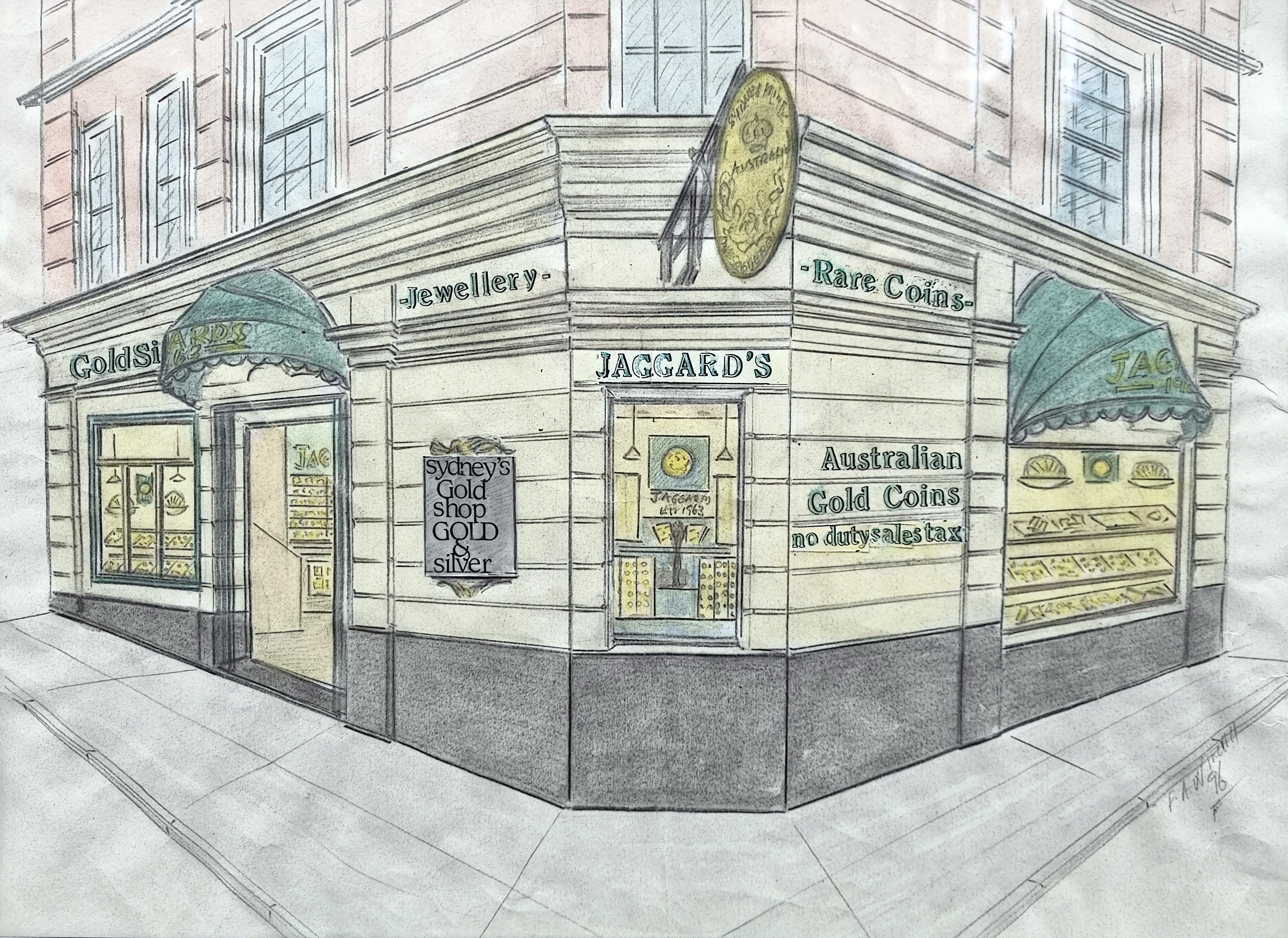 Our client servicing model has seen Jaggards and the people responsible for developing the foundation of a vibrant bullion market within Australia. We inspire and lead with integrity, authenticity, and trust in the Australian bullion industry, building on a rich history of close to 60 years.
Today, we uphold the same values as we always have, and our goal is to make investing in safe-haven assets as accessible and easily manageable as possible. This means simplifying the terms and concepts often associated with investment in this area.
We empower people to invest in gold and silver bullion, through a straightforward, efficient, and secure marketplace. Whether it's through market insights, client-specific research or simply admiring a collection of coins, we are passionate about what we do. We believe that the value of our products is the freedom they provide.
We provide private and institutional investors with the freedom to achieve their investment goals by delivering simple, valuable solutions that empower you with choice.
We invite you to experience the history of Jaggards online or in our showroom. Explore our range of bullion products in an intimate environment designed for privacy and security. We value your business and look forward to serving your precious metal needs.